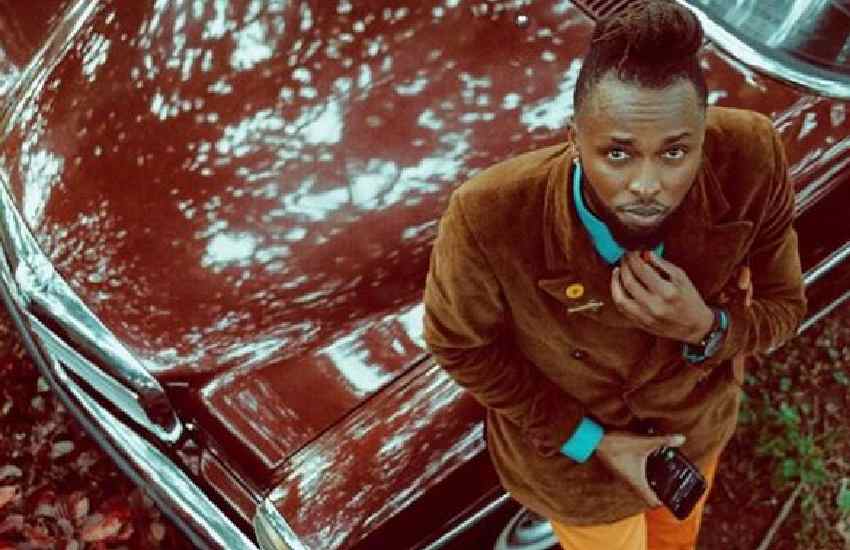 Riding high with his new song Chay Chay, Kagwe Mungai insists that this is still his year, as he has so much planned, including his album which is set for release in November.
P: 2020 in three words?
K: Chaos, stillness and growth - in that order. Oh, and Chay Chay, definitely Chay Chay! I know that is more than three words but, it is what it is. (Haha)
P: Your new song Chay Chay, what was the inspiration behind it?
K: I actually worked on this song at the end of last year. The initial plan was to release it in April as I dropped my second album, but the pandemic hit and we had to restructure everything. Back to your question, I was really deep in the Amapiano wave that was going around, and I was really curious as to how a mash-up of the Kenyan and Amapiano sounds would sound; cue Chay Chay and what I'd like to call Genge piano.
P: Who was the designer behind your wardrobe and where do you get your fashion inspiration? 
K: For the project, I worked with a pair of talented guys known as the 2 Dandies (Dennis and Kareem). The guys understood the vision and executed it effortlessly. Generally, my fashion inspiration comes from within; I believe that my delectable fashion sense is deeply ingrained in my DNA. I also work with stylists/designers who are not afraid to express their creativity. That and my innate fashion sense work in tandem to make sure I look fresh every time. 
Read Also:Why I am single, chick heartthrob Kagwe Mungai reveals
P: You just signed with OBYAfrika, where you are as the co-founder, tell us more about it?
K: Being signed to a label for three years gave me a lot of perspective and clarity on how I would level up the game and do things differently. OBYAfrika has been in the works for quite a while and I am so excited that we got to finally make it a reality. Being the first signee is a great experience; the team is a well-oiled machine and understands international levels of structure and execution. OBYAfrika has so much in store for you guys, get ready for an experience.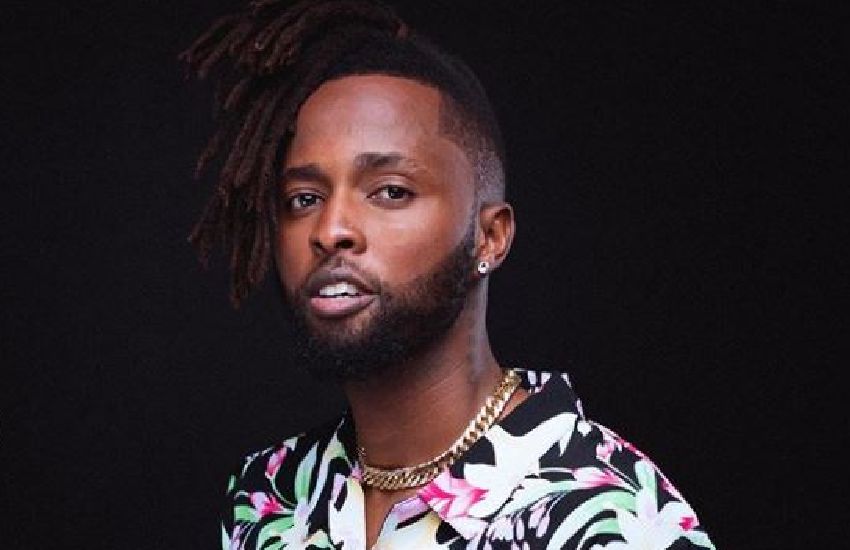 P: We loved Blame Game; tell us some more about that project
K: Blame Game was a really interesting project mostly because of the talented people I got to work with. It all started when I got connected to Grammy award-winning producer, D.O. Speaks and Kangaroo from Track and Die record label. The duo has worked with big shots like 2 Chainz, Meek Mill, and Yo Gotti. We spoke and randomly decided to get on a project together. Once I listened to the track, I knew that the only person who would do justice to the beat was Xenia Manasseh - and I was right- she came through and delivered above and beyond. This project was also the beginning of working with KG Brian and CJ Pixels, the hottest cinematographers in town. Blame Game opened doors to great long term collaborations and I am really pumped because it is going to be a new level of heat!
P: When can we expect the release of your next album?
K: We've set the release date for early November, stay tuned; we'll announce the release date real soon and it's going to be worth the wait!
P: Should we expect more collabos from your album both locally and internationally? 
K: For sure! The incredible Kagwe Mungai -the album - is not only a celebration of my evolution as an artist, but also an actualisation of my unending commitment to connecting with dope artists locally and around the continent to deliver great music over and over again.
P: Should we expect more artists to be signed under it?
K: Yes! The A&R (artists and repertoire) team is already in conversations with some uniquely talented artists. 
Read Also:I have been cheated on so many times, Kagwe Mungai reveals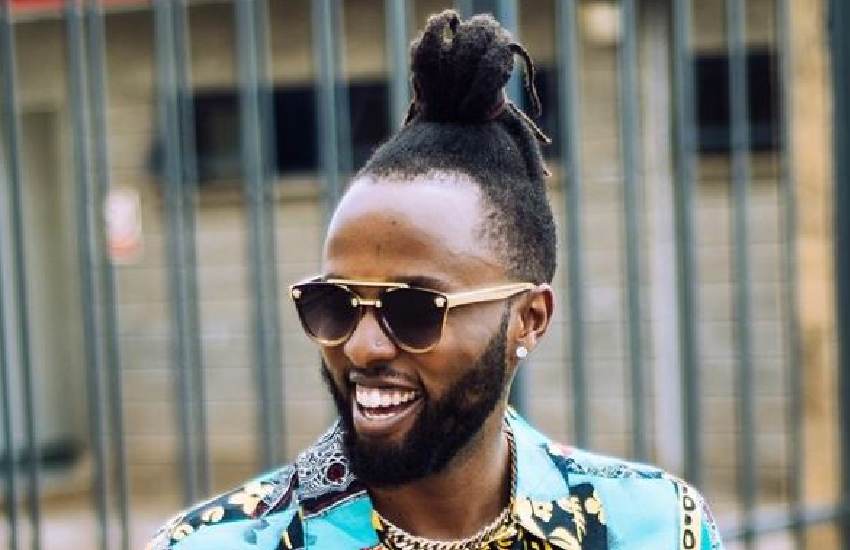 P: How different is singing from acting, now that you are back in the acting scene? 
K: It's completely different. The thought process, the execution, the workflow; they really are complete opposites. I am happy to get back to acting because I really enjoy embodying different characters and seeing how they come to life. The process is quite interesting.
P: The pandemic has hit the entertainment industry pretty badly, how are you coping during this period?
K: This pandemic has changed my perspective on so much. I know it's such a cliche thing to say, but this was going to be my year. I had my international tour planned all the way till May, we had set up the continuation of an exciting campaign set up with Durex through Trace TV, and I had even stepped out of my comfort zone and teamed up with a Griffin Insurance to run their awareness campaign. I had several projects that I was going to release through the year, this year was going to be my year of harvest, but the universe had other plans.
I will be honest, in the beginning, it was super hard: no income, creative blocks, cancelled plans; it was a challenge to stay afloat in all the madness. It took a while to regroup and readjust, but I can say that I am finally at a better place. I have been fortunate enough to still get to share my craft through dope platforms such as Blankets & Wine and the Trace Live Fest as well as to align and collaborate with some dope brands- Red Bull Kenya and 254 Brewing Co. -for my new song Chay Chay. I believe that the hard work that my team and I have put in through this time will manifest into greater things. And just to be clear, it still is my year, I can feel it. 
Read Also: Female fans propose to me- Musician Kagwe Mungai
P: Tell us more about these partnerships? 
K: Both of these brands have such refreshing people and business models that make it super easy to work with them. Alignment is such a beautiful thing because we didn't do the usual back and forth conversation, we met once, ironed out details on phone and email and Chay Chay became a reality. The partnership with Red Bull Kenya is on a more long term basis, when I tell you guys to be ready, I really mean it!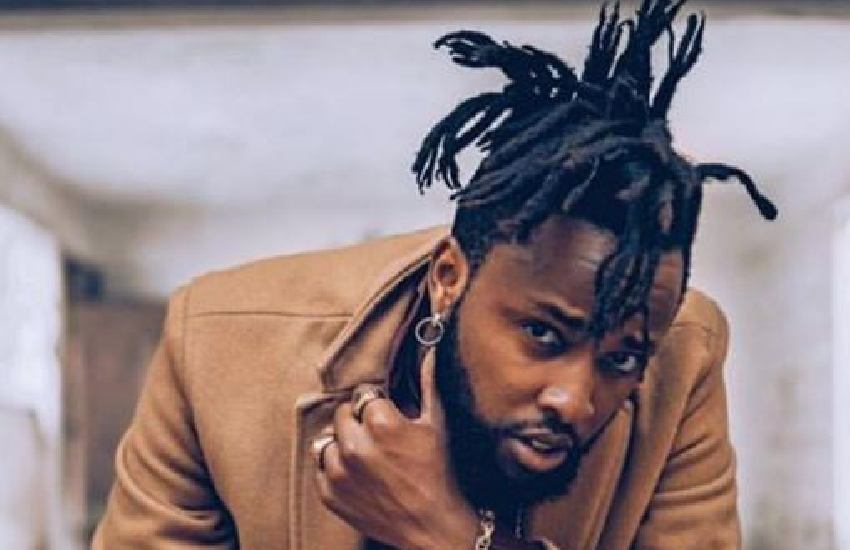 P: Should we expect a collabo between you and Kahu$h, being cousins and all?
K: Yes, a "you can gerrit" sequel. (Haha) 
P: What's next for Kagwe Mungai?
K: This deserves a whole other interview! Keep it here; there is so much in store!