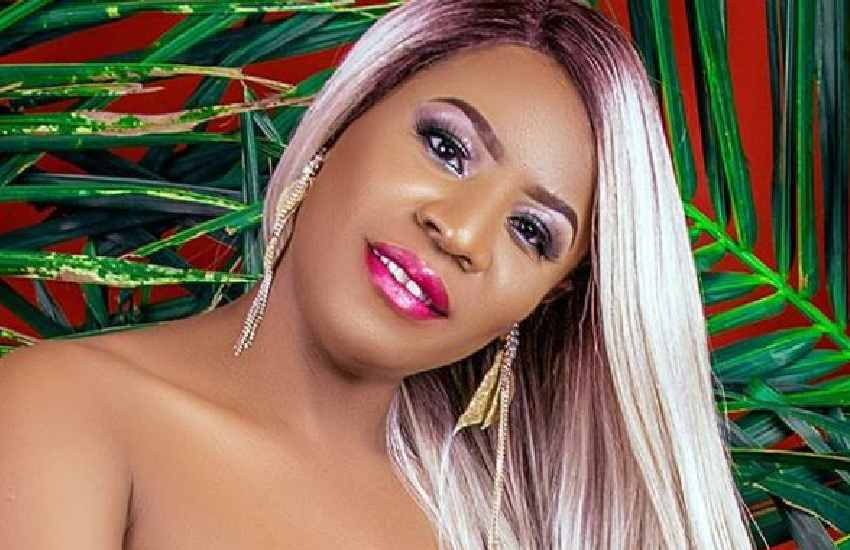 'Once a singer, always a singer'. This is the mantra veteran Bongo Flava A-lister Lady Jaydee is pinning her hopes on in relation to Vanessa Mdee's June 2020 announcement that she is quitting music. Speaking to Bongo 5, the chanteuse who is celebrating 20 years in the entertainment industry said she understands why Mdee shockingly slammed the brakes on her thriving career three months ago.
According to Lady JayDee, not all can withstand the pressure or survive long in a cutthroat culture. She explained that the US-based star who unceremoniously exited the stage soon after confirming her relationship with Power actor Olurotimi 'Rotimi' Akinosho should be listened to and supported. For the singer, only one who has lived through it can augment what drove Mdee up the wall.
Read Also:Lady JayDee opens up on divorce, holds on to hope of finding true love
"I totally understand Vanessa Mdee and get where she is coming from; other people may not. The journey is not easy. Not all can persevere and withstand the tribulations. So, when she opens up and narrates what she has gone through, she should be respected and supported. From the explanation she gave, she did not want to be mixed up with what she saw. There is no musician who can quit. Music is addictive," she said.
Asked about the secret to her longevity, Lady JayDee, on her part, revealed that there is no substitute to truth; truth in telling the human story, the fabric of our everyday existence. "When you write and sing about a true story, you create a genuine connection. The life we all live in is the same; we have shared experiences. A story of battery in Mwanza is no different from one in Dar, so, when you sing about it, you link worlds. When it rings true, it has a longer shelve life. Very few things stand the test of time, things change - people too," added JayDee.
Read Also: Namtero Mdee's untold story - Why Vanessa's shocking announcement is Déjà vu
In June, Mdee, via her podcast Deep Dive, said was forced to call it quits and needed time off to embark on a journey of self-discovery- away from the industry that she termed as 'demonic' and blamed for leading her astray.
"I don't know who needs to hear this but my mission is to be a light. I know that I will probably disappoint a few people and that's okay, I know that my fans don't want to hear this but guess what I am never gonna be too far away from you, trust me. The reason why I had to leave the industry is that I needed to choose my life, the music industry is demonic. People will tell you half-truths about what really goes on, and the truth is I just wanna be an advocate for honesty and beauty and being a sincere advocate for what facing your demons can do for you,'' said Mdee.