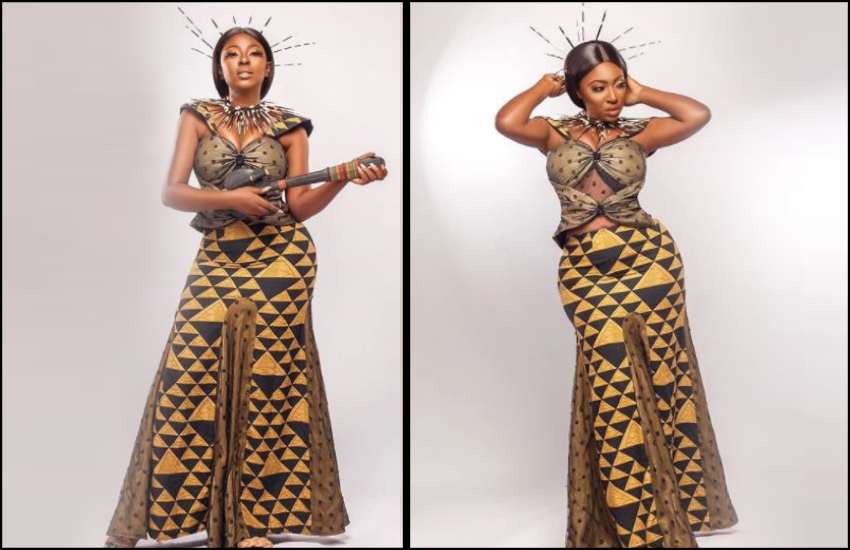 'Being Annabel' actress Yvonne Jegede has opened up and pleaded with her ex-husband Olakunle 'Abounce' Fawole to move on, a year after their marriage crumbled.
In a lengthy post on her Instagram account, Jegede, who in August 2019 admitted that love was not enough in her marriage which only lasted one year, said she has nothing but love and respect for Abounce.
The personality famed for her roles in top Nollywood productions; Husbands of Lagos, 3 is Company, Okafor's Law and Pot of Life, as well as a cameo appearance in 2Face Idibia's African Queen music video, stated that she has resolved to not to let her past define her life.
Read Also: Actress Tonto Dikeh goes back to school, says it's her best decision yet
"The last few years have been such an experience, I've had the high, the low, the incredible and the not so incredible. I've been hurt and I have hurt people as well but after my last birthday a few days ago, I decided to totally let go of the past and earnest the opportunity in the present and reach out to the future to create a better story for myself and my family," shared Jegede.
She added that she also takes responsibility for those she hurt. "To this end, I am reaching out to all my exes, the one I wouldn't talk to or work with anymore, to say-I have forgiven you and I am also apologizing to those I have hurt because, in relationships, it takes two(2) to tangle so I am also sorry. To my ex-husband, it is nothing but love, peace and mutual respect. The past is past, it didn't work out, we should move on.
Whilst the message was geared towards those who at one time in her circle, she had a nugget for her future associates, saying she is starting afresh. "To business associates and friends turn strangers, for the moment I hurt you, I am deeply sorry. To those I felt hurt me, I have also forgiven. Let us work together again, let's be cool again even if we are not the best of friends. To my fans, thank you for standing by this Choco Girl and to the whole wide world, I am starting afresh, please join me on this new journey."
Detailing what led to her breakup from Abounce, Jegede in 2019 said that despite it all, the relationship was not a mistake. "It was never a mistake. I don't make mistakes especially not with decisions like this. He was a good friend of mine before we got married, we were very cool, it wasn't like we dated or a situation where I say there is a guy I am seeing but we were very good friends, so much trust, so much friendship, so much laughter and these were things," she narrated.
Read Also: Corrupt politicians should face the death penalty – Nollywood star Ruth Kadiri
The actress added: "I wanted to enjoy in my matrimony but I guess love was not enough, love is never enough in marriage. We started having issues before the birth of Xavier. I think I was about two to three months pregnant when the issues came. Immediately the issues came, there was never a dull moment, it just kept going up and up and it got worse and it got worse and today here we are."