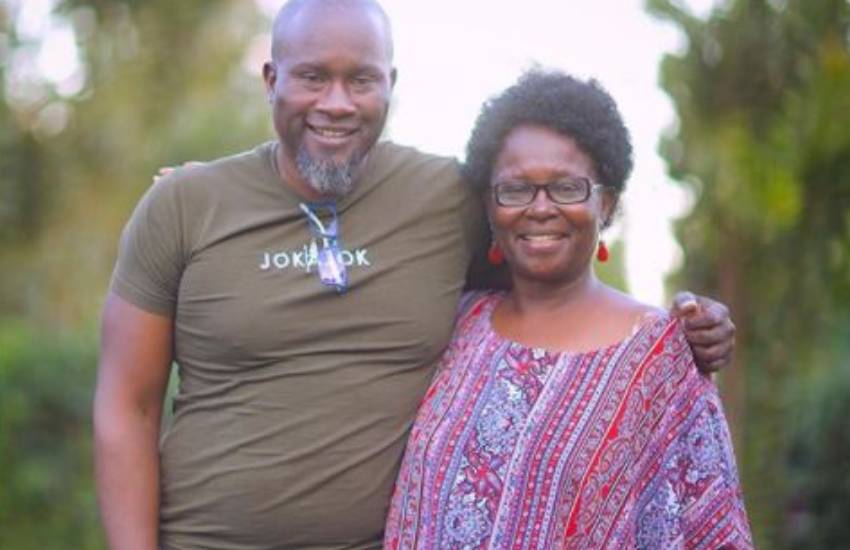 Music producer Tedd Josiah has in a sweet post celebrated his mother for her role in making him the man he is today. In the post seen by Standard Entertainment & Lifestyle, the Kisima Awards founder and designer stated that she had him while young.
"This is the lady responsible for bringing me into this world my mama is amazingly strong whom I love to bits. Being her eldest child and her having me when she was still very young just meant that she had to learn to be a mother with me. More so she's been my example of how a woman should be loved and how a woman should love," shared Josiah.
Read Also:Tedd Josiah opens up on his last moments with late wife, Regina
Josiah highlighted that she is the model as to how a woman should love and be loved. He explained that children learn a lot by observing the actions of their parents. A fact, he added, young mothers must be cognizant of.
"We learn how to walk, talk & love without knowing we are learning and we learn these things thru watching those closest to us (our parents) especially our mothers. So all you young moms out there please remember this picture cause when your son or daughter turns 50 you will still look this beautiful," he wrote.
Opening up on scars as cruises towards the magical 50, the 49-year-old on August 15 said they do not define who he is today but are part of his rich, life story. "I've loved wrong, I've mistaken passion and infatuation for love, I've been that train smash happening in slow motion, I've been suicidal, I've dealt with depression, I've been lifted up "celeb" only to be trashed & broken.  I've been the "hottest" while being the emptiest soul focused on nothing but winning. I've made and lost money. I've been a blessing to some and a curse to others. I've been a soul longing for pure love, I found love and buried love...," wrote Josiah.
Read Also: Why I won't marry soon- Widowed music producer Tedd Josiah
He went on to underscore why there is a defining lesson in each obstacle. "All of these are my scars. They don't define me today. They are a part of a bigger me and if I only focus on these I'd feel like I was nothing. Facing 50 has only helped me face me with clarity and made me want more for the people I love and myself. But remember the older the lion the larger the beautiful mane but the older the lion the more the scars. Love your scars, they are a part of who you are," he added.