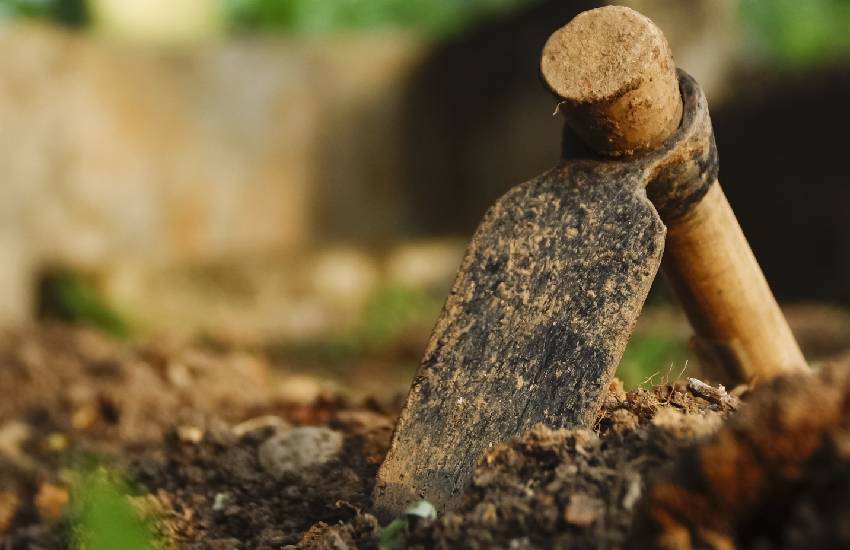 A 16-year-old boy is in police custody after he confessed to killing his younger brother over a land dispute. Villagers of Nyakeore in Kebirigo, Nyamira County are still reeling in shock following the bizarre happening that happened on Friday evening.
According to County Commander of Police Catherine Mugwe, the suspect who is a Class Eight pupil at a local primary school struck his 14-year-old brother with a hand hoe, killing him instantly.
Read Also: Man kills brother after mistaking him for an animal
"The two brothers disagreed over usage of a piece of land; the elder brother wanted to plant nappier grass where his brother had planted kales, sparking a quarrel which led to the killing," Mugwe said. After killing him, he buried the body in a pit and later exhumed it abandoning it at the crime scene. 
Elsewhere… Man, 75, kills self after row with wives
A 75-year-old man committed suicide after a quarrel with his wives. The decomposing body of Charles Owuor Bwana was found dangling on a rope tied to a tree near River Sare at Kangech village, in Rachuonyo North sub-county.
Read Also: Man jailed for attempting to kill brother over inheritance
According to Kanyaluo South Location Chief Tom Mboya, the senior citizen had a fight with his two wives before he left home on August 22. "He accused his wives of not providing him with enough food," Mboya said.
[James Omoro]