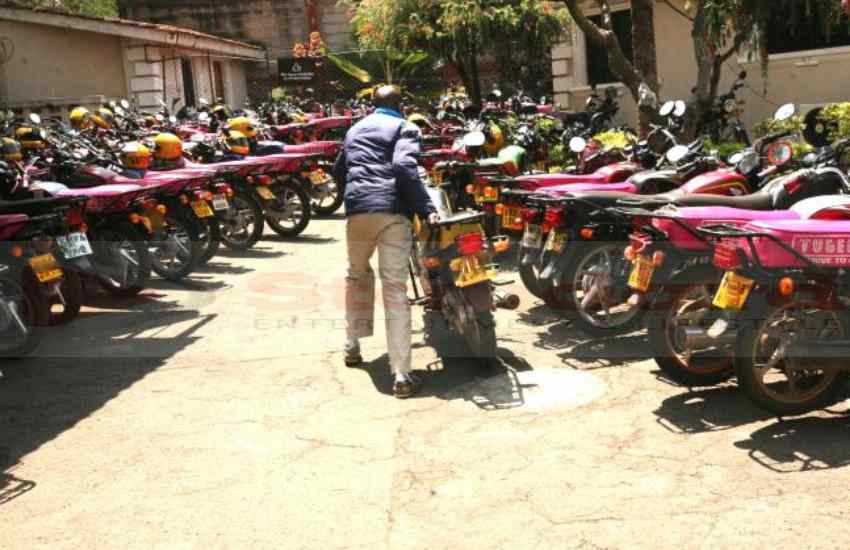 A riders' association in Kisumu is on the brink of losing 150 motorbikes after defaulting on loans from a microfinance organisation. The riders, through Kisumu Boda Boda Association, on Tuesday pitched tent at Tugende Microfinance offices in Kisumu in a bid to save their motorbikes.
According to association chairman Jacob Ogambo, some of those affected have repaid up to 80 per cent of their loans. The microfinance headquartered in Kampala, Uganda, has been operating a business module where it gives motorbikes to riders, who then repay in instalments before they are allowed to own them after full repayment.
"The riders are expected to pay between Sh300 and Sh450 daily, depending on the amount of deposit they commit," said Ogambo. But with the biting impacts of coronavirus pandemic, Ogambo said many riders have reported low business and are not able to meet their daily targets.
And for the last two months, the microfinance has been clamping the bikes, a situation which has seen more than 150 of them repossessed.
According to area Business Support Coordinator George Onyango, at least 40 of the bikes had their contracts cancelled and are set for resale, while the rest were still available for the owners until the end of the 28-day repossession notice.