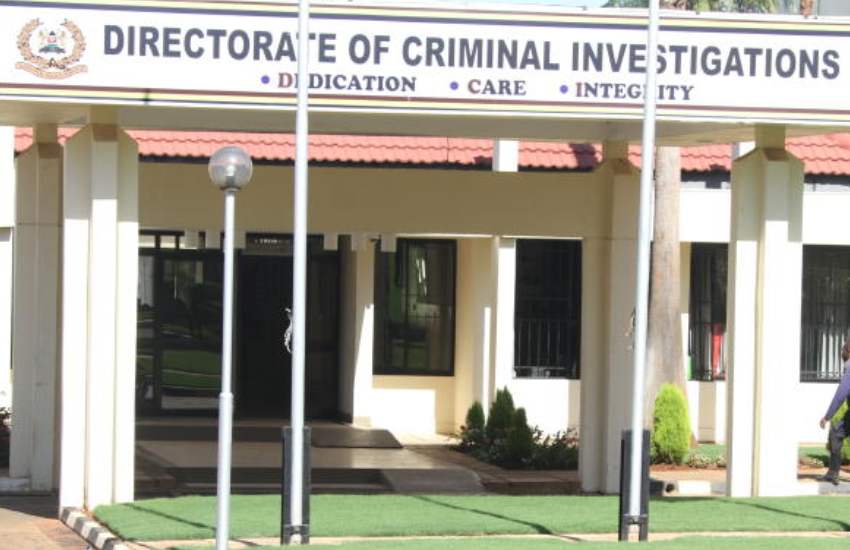 The Directorate of Criminal Investigations (DCI) wants the Firearm Licensing Board to explain how Italian businessman Stefano Ucceli, who is facing forgery charges in Mombasa, acquired a licence to own a pistol. The pistol was confiscated following his arrest on May 28.
DCI is seeking to reconcile conflicting records held by the board and detectives investigating Stefano. When the Italian was arrested, he was allegedly found with a Taurus pistol Serial Number 72484 issued under licence number 34108, according to police records.
Read Also: Members of elite DCI unit arrested over robbery at a gas depot in Machakos
But a letter by the DCI to the board on August 8 says that Stefano was issued with a Taurus pistol 72424 under licence 007731.Records show the pistol serial number TPF 72424 issued under licence number 0045005 belongs to the Italian, but the DCI wants the board to explain the process leading to its issuance.
Immigration status
The director of immigration has written to the Directorate of Public Prosecutions' boss requesting the release of the passport Stefano used to secure bond to determine his immigration status in Kenya. Stefano and Isaac Rodrot are charged with forging documents to take control of the Sh2 billion Temple Point Hotel.
Rodrot's gun, which was also confiscated, has been cleared by the board. He has been asked to pick the gun and renew its licence. Stefano and Rodrot are locked in a 13-year dispute with German Hans Jurgen Langer. The German took over the hotel following the arrest and indictment of Stefano and Rodrot in May.
Read Also: Police hitman hired to kill me over Sh500 million land- City tycoon
"Immigration officials are saying they do not have his records to determine whether he is in the  country legally," senior assistant director public prosecutions Alloys Kemo said yesterday.