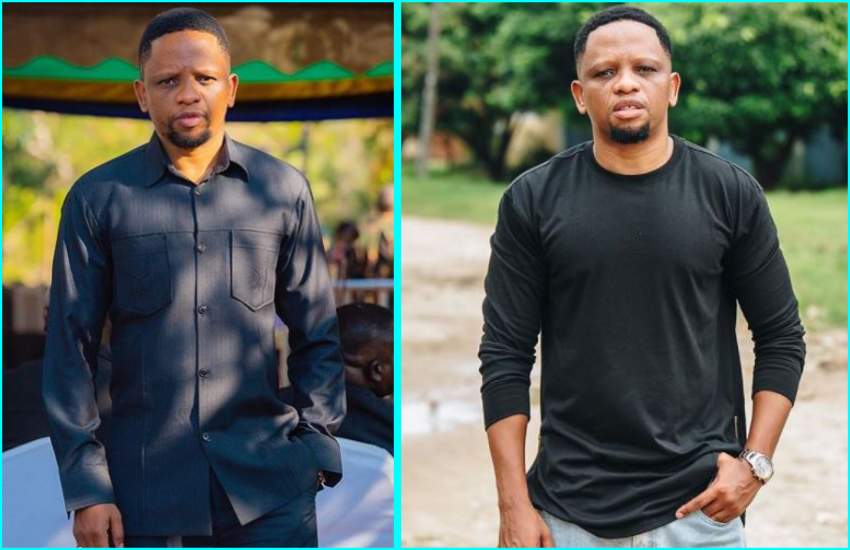 When popular Tanzanian rapper Hamis Mwinjuma aka Mwana FA took to the stage in 1996 at the Tanga region hip-hop competition where he came third, all that the then high school student in Muheza had to his name was talent and relentless ambition weaved into socio-conscious artistry.
Nothing, not even his first solo single Ingekuwa Vipi in 2002 could, perhaps, have prepared him for the path that he has in 2020 taken. This is after he was cleared by Tanzania's independence party, Chama Cha Mapinduzi (CCM), to vie for the Muheza Parliamentary seat in the upcoming October polls.
But there were hints. The Best Hip hop Artist of the Year winner at the 2003 Kilimanjaro Music Awards and arguably one of the country's greatest lyricists has over the years hinted through his Habari Ndio Hiyo with AY, Alikufa kwa Ngoma, Binamu and Unanijua Unaniskia, among others, why he wanted to be the change he wished to see.
Read Also: Coronavirus - Tanzanian health minister's message to Mwana FA
Through hip-hop, Mwana FA has called for a 'woke' generation, impactful leadership and equity. Asked months ago if politics was in the cards, he didn't shy from making it known that he was heading back to Tanga where it all began in the hope that his call will make a repeat of Uganda's Bobi Wine in Kyandondo and Professor Jay in Mikumi.
An election that will, definitely, be closely watched by Jackson Mayanja alias Jose Chameleone (Uganda), Babu Tale (Tanzania) and Kenya's Jackson 'Prezzo' Ngechu. Chameleone has expressed interest in vying for Kampala's mayoral seat come 2021 while Babu Tale is set for Morogoro and Prezzo – Kibra - in 2022.
"Kuhusu kugombea Ubunge mwaka huu 2020, Chama changu hakijaruhusu kuongea lakini ikifika muda nitasema, lakini nia ya kugombea Ubunge ninayo ila hata mambo ya kwamba Jimbo lipi nitagombea tusubiri," he told Clouds FM.
Fast forward to August and the uncertainty surrounding his candidature is over. On Thursday, he was among a few lucky CCM members who successfully sought the party's approval from a pool of 10,367 against 264 parliamentary seats. "Mungu ni mwema sana. Leo ni miongoni mwa zile siku chache cha maneno mimi nimeishiwa na sina la kusema. Alama nyingine kuhusu ukubwa wa Mungu," stated the rapper on his Instagram account.
The nod by CCM did not come easy. According to the party's ideology and publicity secretary Humphrey Polepole, the aspirants were picked on how they would "protect the wider interests of the people, the party and the nation as a whole," shared The Citizen. During an address at the party's NEC in Dodoma, President John Pombe Magufuli said the pruning was geared towards protecting the ruling party's chances in the general election.
Read Also: Copyright - AY and Mwana FA awarded Sh96 million against telco giant
"In this year's general election, a total of 43,461 CCM members had asked the party's endorsement to vie for various positions in Tanzanian Mainland and Zanzibar. It was not an easy task to scrutinize and prune the names and get those selected ones. The aim was to make sure that we get obedient and competent candidates who have the abilities to make positive contributions to the nation and the party," said President Magufuli.
Related Topics