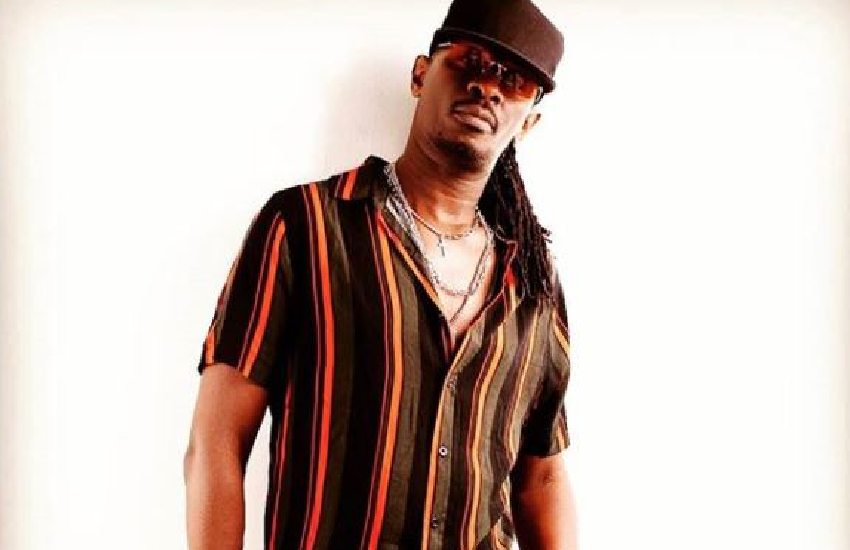 Celebrated Kenyan singer David Mathenge alias Nameless has excited social media users after he shared that he was completely thrown off guard when he spotted his little girl Nyakio dancing to Jaden Smith's song.
The musician in a hilarious Instagram post said he went through his phone and found clips of the sweet angel jamming to different music while wearing her mother's makeup. The father of two joked that Nyakio first fell for Jaden when she watched him on Karate Kid.
"Haiya… Sasa huyu nimepata amejaza simu na tuvideo ana jibamba tu hapa kwa TV, ni Kama ako na crush on Jaiden... hajui Jaden already grown....aliwatch "Karate kid" akamnoki...Aaanyway, Wacha wapendane tu hapa kwa hii Nano cell screen. Nano imeleta Jaiden karibu," posted the veteran pop star.
Married to For You singer Wahu Kagwi for close to 10 years now and blessed with two daughters, Nameless recently opened up on how he courted the gospel songbird. Nameless revealed that she kept him waiting for more than an hour on their first date.
Read Also: I felt ugly, unintelligent and unworthy - Wahu opens up on struggle with low self esteem
"My first date with MamaTumiKeo was here. She came one hour late… Nilikuwa nimeboeka na hiyo story lakini singemshow juu nilikuwa nataka kumwingisha box… Nikamshow, "it's ok"… Lakini kwa roho….nikaendelea "infact I was just fine looking at the clock moving around and around" lakini kwa roho," Nameless wrote. Kept waiting, Nameless ordered for tap water as he only had a fixed amount for the date. "Alafu, I couldn't buy a lot before she came, because I had come with exact cash for lunch for two," he added.
Opening up about trust while publicly announcing support for his wife who, apart from being a performing artist owns a salon - Afro Siri, he pointed out that he and his wife have no secret bank accounts, operate and invest on their ventures.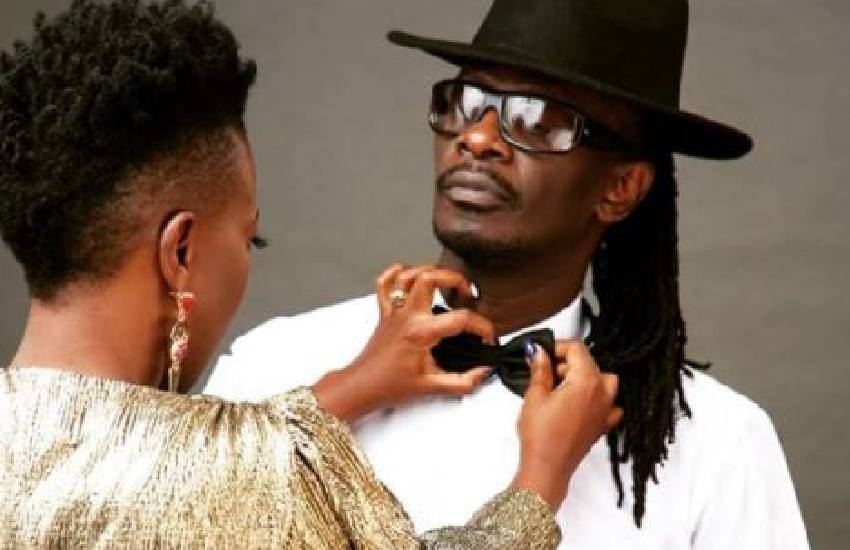 Speaking to comedian Felix Odiwour alias Jalang'o, he confessed that he was thrown into the deep end after his hit song Megarider topped charts at a time when he was studying architecture at the University of Nairobi (UoN). Nameless noted that he had intentionally decided not to put a face or a name to the song but explained that when his photo was made public, his world changed.
Read Also: I was famous with no money – Nameless on humble 'Megarider' beginnings
"Just after campus when I was Nameless and faceless no one knew who I was and it was good because my name was growing but there was no money. So it was easy for me to manoeuvre these streets. Then one day someone exposed my face and now people knew who I was. From then on I had to live my life because I was famous with no money and so I had to learn to live with no pressure and that was when I said, 'Kaende kakienda'," narrated Nameless.