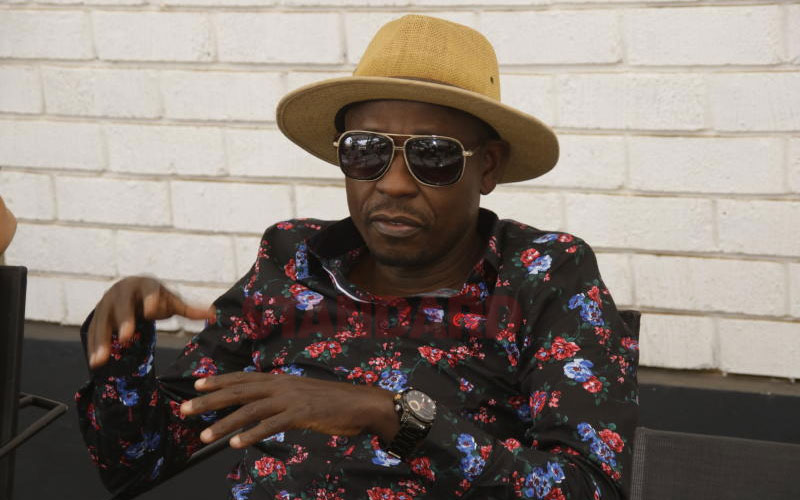 For the first time, P-Unit singer Frasha has spoken on his brother whose alcohol addiction has inspired the musician to sensitize people on the hazards of consuming liquor. An emotional Frasha said it was not by choice that he started the 90-days alcohol-free campaign. According to Frasha, it was out of a very personal family experience that he decided to preach the good news of people living alcohol-free.
"People keep asking me 'why do you keep doing this free alcohol challenges year in year out'. Today I will tell you why. My amazing brother is a recovering alcoholic and I have seen him go through struggles that I wish he never did," Frasha opened up.
READ ALSO: Frasha reveals secret that has kept his marriage happy
"But the best thing in life is he came out on top. He lost everything, I mean everything, but God had a plan for him. I thank him for the lessons he has taught me and he is one of those people you just thank God for in your life. We are doing the #90daysfreeofalcoholchallenge and it is one campaign that I have seen gain a lot of support from all," Frasha affirmed.
When he kicked off the challenge, Frasha told Standard Entertainment & Lifestyle that he would like to make as many people as possible quit alcohol.
"For long, we have neglected our bodies and thanks to Corona we are slowly being taught to start treating our bodies better. Our campaign reiterates seeking balance in whatever you do. We don't judge but we want people to live a healthier life and at the same time, have fun while doing it. This campaign is about seeking balance in live and positive living," Frasha, who also runs an HIV-Aids awareness campaign said.
READ ALSO: From losing his job to releasing an album- Frasha 'The Gentleman' speaks about his career
"We are kicking off the challenge and we are doing this with support from many supporters among them Detox Africa. It is a move geared towards exercising, nutrition and spiritual wellness. We will be doing alcohol-free events as we exercise the health guidelines given by the government. Everyone is invited to join us as we start the challenge as they support #90daysfreeofalcoholchallange," Frasha remarked.
This comes about a year since he announced that he had quit taking alcohol after seeing the light.