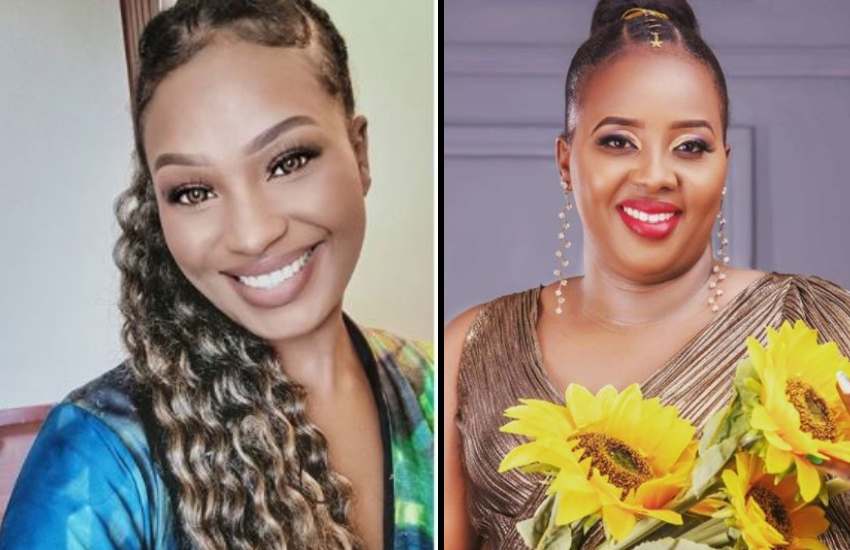 Popular Kenyan YouTubers, Maureen Waititu and Milly Chebby have combined their efforts and come up with a show on their YouTube channels dubbed Mamiz, "a safe space for mothers" that will focus on inspiring and guiding women on matters motherhood.  
The overly excited duo posted their first episode on Tuesday, August 11, 2020, where they opened up on a few of their struggles as moms. Why Mamiz you ask? According to Waititu and Chebby, they compared what they had in common and discovered everything revolved around motherhood. That is when they had a lightbulb moment and blended pieces from both their names to create Mamiz.
"Before we even say the name, it will make sense later after this explanation. It's basically about motherhood and the struggles we go through, having very young kids and being in the social media space trying to balance everything and were like, Millie, Maureen... Mamiz and that's how we came up with the name," said Waititu.
Read Also:Terence Creative sheds light on 2019 affair, how it rocked his marriage
Motherhood
Opening up on their view on motherhood growing up Chebby explained that she looked up to her mother and always wanted to be like her when she had a family of her own. "My mother was a very present mom, considering at some point she became a single mom. So I think motherhood to me was what my mom did, what I saw when I was young. I see mom and I feel complete. When I saw her come from work….. That was completion. To me, growing up my definition of motherhood was what I saw in my mom," said Chebby.
The mother of one added that despite her mom being her inspiration, her parenting tactics were extremely harsh. Waititu, on the other hand, explained that her mother was not as present as she would have wished. She, however, stated that her mother's absenteeism did not kill her dream of becoming a loving, present, mother - someday.
"Unlike your mother, my mom was always working and away but it never made me lose my vision of becoming a mom. For some reason, I knew I would always have boys. My mom worked so hard and she was always away so I'd see her after like two or three months. I knew I wanted to be there for my boys and just be a more present mom," she said.
Read Also:Corazon Kwamboka, Frankie JustGymIt welcome baby Tayari
The former RemboTV host went ahead to reveal that she put her law career on hold for the sake of her children.  "Part of the reason why I did not go ahead to practice law is that I really wanted to be a present mom and you know there is that formative age between 0-7 whereby you want to be present and you form your kids instead of letting someone else form them. After seven years I may just let them be," she said.