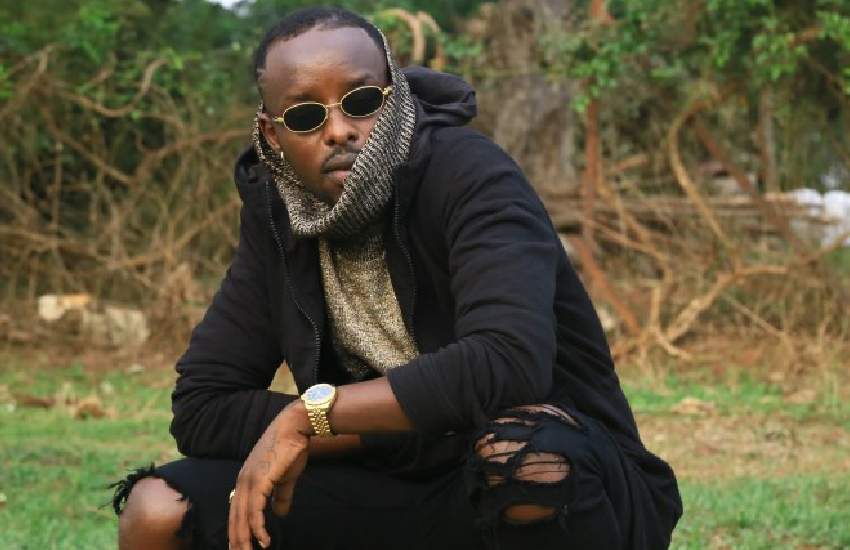 National Unity Platform (NUP) party president Bobi Wine does not listen to nor respect fellow Ugandan artistes, this is according to singer Eddy Kenzo. Responding to backlash over a leaked phone call in which he castigated the pop star turned politician as a 'selfish individual void of leadership qualities', Kenzo owned up to the audio but said the conversation was taken out of context.
In a presser at Fairway Hotel in Kampala, Kenzo explained that he has no apologies to make over his sentiments saying he holds no ill will against Bobi Wine nor is he out to scuttle the Kyandondo MP's bid for the country's presidency saying he has the right to scrutinize leaders and their ideologies ahead of the 2021 general election.
Read Also: Bobi Wine launches political party ahead of the 2021 general election
"I do not want people to listen to the recording as an interview but as a recorded phone conversation. I could not say all I said about my friend in the audio to the media…  I am a Bobi Wine diehard. I even performed his song in one of my first auditions. I respect him so much and he too knows that but we just have different ideologies when it comes to some things," said Kenzo.
Kenzo noted that his contention with Bobi Wine's stand as a unity candidate is not new neither is it personal. According to the Sitya Loss hitmaker, Bobi Wine's failings over the years has been his reluctance to support others who may not necessarily belong to his camp. He claimed that the MP has refused to heed to calls to reach out and build consensus especially with factions not allied to him and accused his supporters of spreading hate.
"Bobi Wine has refused to respect and uphold fellow musicians. Because I am short-tempered, I admit I was extreme with my words but I was trying to put across a point about how musicians are not given the same respect and recognition they deserve," he added. A position he buttressed in the conference, "I will not follow people around. Just like there are things I don't agree with when it comes to President Museveni, the same applies to Bobi Wine, and just like there are ideologies of Bobi Wine that I believe in, President Museveni, too, has his good side."
Read Also: Singer Eddy Kenzo back in Uganda after months in Cote d'Ivoire
Kenzo went on to add that he has reached out to the MP in a bid to mend fences and remained hopeful that they will iron out the issues he raised ahead of the polls. "I am in talks with the Bobi Wine camp and we are going to sort this mess soon. For the entire time, you have known me, I am not a person of wrangles and if you are keen, I love saying these two phrases each time I speak, 'Yes Man' and 'One Love'… I will campaign for Bobi Wine and any other candidate who calls me to perform for them in their campaigns. I am for Ugandans and that will never change."