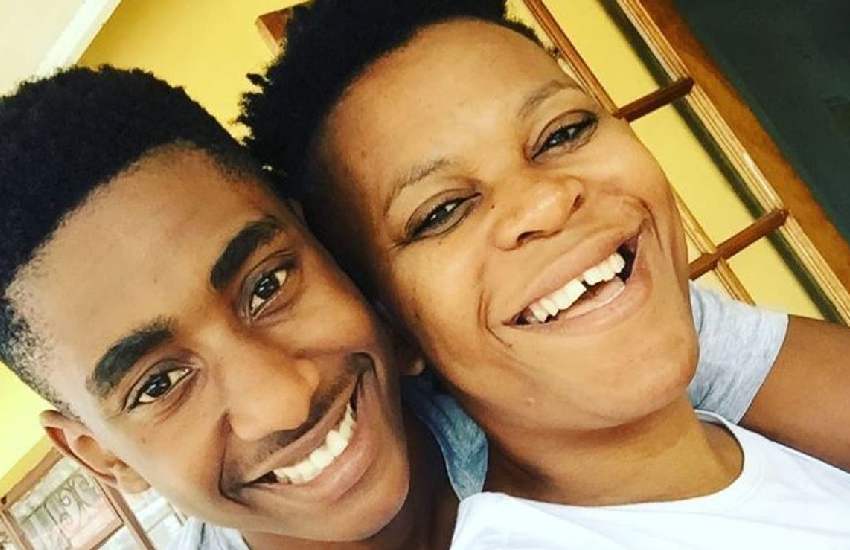 The saga surrounding the relationship between popular South African dancer turned socialite Zodwa Wabantu and her ex-lover Vusi Buthelezi has taken a new twist months after they unceremoniously called off their highly anticipated wedding. This is after Wabantu,34, moved to court and sued Buthelezi,23, accusing him of fraud.
"Vusi, you are a fraudster I have a case against you, I opened it against you, I opened it today, anyone who sees him, I need him alive. I can't believe I was dating a fraudster; the phone, the watch and sneakers you are wearing were bought by me. Can you please bring back what you took from me, the thing that made me open a case against you, which I won't mention and have proof of. Give me what's mine, I am coming for you," she said.
Read Also:VIDEO - Pantyless dancer Zodwa Wabantu shops for her coffin
According to local media, the exotic dancer wants her former Ben 10 to hand over an assortment of expensive gifts and an Audi vehicle that he allegedly used her name to obtain from a car dealership that had sponsored her in July. He is said to have approached the Durban based car dealer, negotiated a huge discount and purchased the vehicle said to have been meant for her. Claims he denied.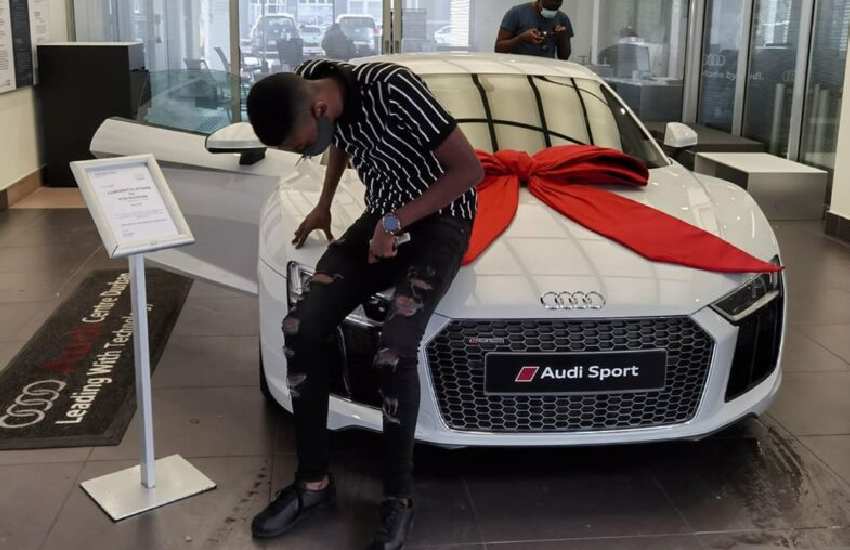 "The police said I should not comment on the matter. I have a letter of demand for defrauding me," she told Tshiza Live. In a rejoinder, however, Buthelezi's lawyer –Howard Felix - denied the existence of such a suit. "To our knowledge, as it stands, there is no confirmation of a fraud case being brought against our client," said Felix.
On Twitter, he denied claims that the Audi was registered in her name. "Please note that Zodwa [Wabantu] is going through a lot. I remain committed to helping her heal, as a friend. I am not hiding, I will make myself available to answer to whatever case Zodwa has opened against me. More importantly, I am not offended nor do I intend on fighting anyone," he added.  Buthelezi instead stated that the claim was a creation of social media users and not her ex-lover. "No car was bought in anyone's name, that is an unfortunate lie peddled by social media, not Zodwa."
Read Also: Why I date younger men- Zodwa Wabantu explains
In an interview two months ago, Wabantu said that their once bubbling romance fizzled out. "Things were not working out, he left but I've learnt that you must allow people to leave. You accept things as they come and as they are and allow people to be themselves," said Zodwa. Buthelezi is set to wed his new catch in December.