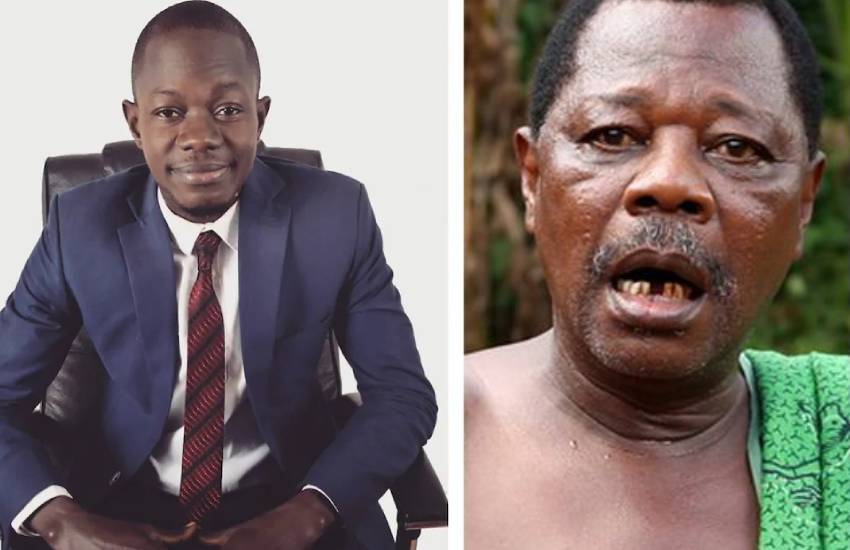 Omoruyi Loco Efe, the son of the late Nigerian actor and director Sam Loco Efeeimwonkiyeke on Friday, August 7 took to Twitter to remember the Nollywood legend, nine years on.
In the post, Omoruyi tweeted that he was writing his bar exams when Loco died in 2011. "Around this time in 2011, I was just starting my bar finals exams when news of your death hit me. 9 years gone! 9 years remembered! Rest on Erhamwen!" tweeted Omoruyi.
Read Also: Six popular 'Afrosinema' stars you may not know are dead
In 2018, Omoruyi relived some fond memories he had of his father who died in his sleep at Rapour Hotel, Owerri, Imo State. According to Omuroyi, Loco was a very busy disciplinarian who loved to smoke. "Nobody could tell him to stop smoking because he was a very strict person. You couldn't tell him something like that, so we didn't see it as our business. However, we really miss him in the house because he had a very good sense of humour but he was a very busy person.
Omuroyi disclosed that his father was planning to retire but died suddenly from what is suspected to be an asthma attack soon after wrapping up The Unknown Prophet. The movie, partially shot in Bayelsa State, southern Nigeria, was dedicated to his memory. "We all expected him to retire so that we would have enough time to spend with him. He was also planning towards his retirement by building a farm in Abakaliki but death took him away suddenly," Omuroyi told Punch.
He pointed out that had he admired the legendary Enugu-born actor best known for roles in Long John, Ukwa and Osuofia in London. Had he not died, went on Omuroyi, he would have probably followed his footsteps as an actor. The actor's son added that he, in fact, enrolled in an acting school on completing his West African Senior School Certificate Examination before gaining admission to the university.
"I admired my daddy as an actor. All through my primary school days, I was into acting. He wanted me to go into acting after my WAEC before I got admission into the university and I was enrolled into the acting academy for a while before I gained admission into the university. I am very sure if I go into acting full time now, my dad would be very proud of me but I don't think I would go back to acting anytime soon," said Omoruyi.
Read Also: My hubby is a saint next to God- Nollywood actress Mercy Johnson
Loco left behind Omuroyi and five other children; Sandra Ebun Leonardo, Precious Osariemen Efe, Bola Adesuwa Efe, Bismarch Efe and Julia Orobosa Omozusi. He was laid to rest in Benin City.