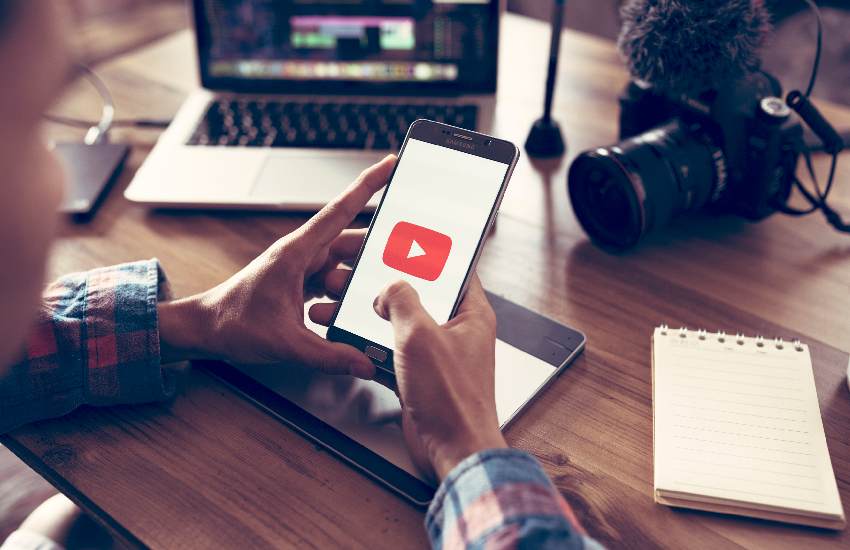 If you are young or young at heart, your WhatsApp page must be filled with video links as friends ask you to subscribe to their YouTube channels. Easy more, you are on Instagram watching a video post and after a few seconds of watch, you are prompted to subscribe to the person's channel to view the rest of the video. This is the new social media crazy in town. It's not just a craze though. YouTube is the new cash cow for the youth willing to invest in video content.
At the same time, you have gone online and started to watch a music video or say a comedy skit. A minute on, a banner advert pops and you are prompted to keep watching it or skip. In fact, the advert is so relevant to you as this has been prompted through YouTube's wizardly way of getting Google to know your web-surfing and viewing habits. This means money, money to the owner of that content.
With over six billion hours of video streamed every single month by more than one billion unique users, YouTube is the new music gallery. They now call it the world's jukebox. And with thousands of Kenyan YouTube users having emerged, content creators are in a rigorous race to garner subscribers to their channels, a creative undertaking that translates to money.
Read Also: YouTuber Jake Paul's Calabasas home searched by FBI agents, firearms seized
This money-making venture that started a few years ago has now hit East Africa creative with musicians leading the way. The YouTube craze has even been catalysed more by the current restrictions to social gatherings, which led to the cancellation of music shows through which artistes used to earn a living. With this, more artistes are seeking monetary solace by using video sharing platforms.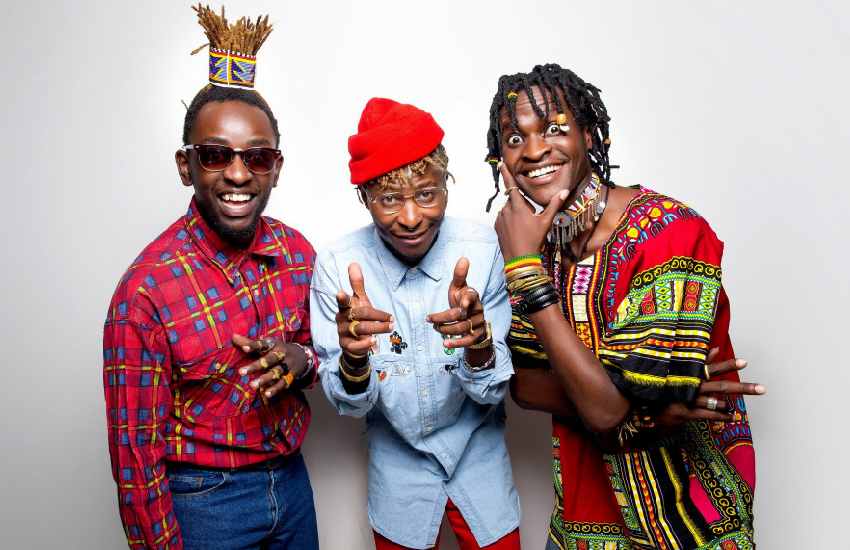 "It has been one of the avenues making us money during the pandemic when most of our shows got cancelled," admits H_Art the Band, Kenyan music boy-group that is currently riding high with their recently released debut album Made in the Streets. "Our virtual live performances too have tripled our subscribers. Thank God for YouTube, we have been able to earn good amounts away from the normal shows," they note.
To copyright content and avoid its duplication, a YouTuber is advised to join a Multiple Channel Network (MCN) and acquire a content identity, which protects intellectual online content and ensures you are the rightful person who gets compensated for acquired views converged from your channel.
Some of Kenya's entertainers with massive subscribers include Willy Paul, Eric Omondi, Akothee, Michelle Anyango, Fashion Wizardry, Wabosha Maxine, Wajesus Family,  Njugush and Reverend Lucy Natasha. But just how do they earn? "When I was started off YouTube I was so green and I never knew anything. I literary had to google everything…I used to get like I think ten views per day…There are three ways YouTubers earn. One is through affiliate marketing, two, through YouTube ads and three through sponsorships," says YouTubers Michelle Anyango on a YouTube session in which she reveals she gets paid one dollar (Sh100) per 600 views. She has over 650,000 subscribers.
Read Also: Facebook launches TikTok-like product inside Instagram
According to singer-cum YouTube director Morris Githinji aka Ala-C who manages artistes content through producer and content creator Clement Rapudo aka Clemmo's outfit Ngoma VAS, a licensed premium content aggregation and distribution company, you need1000 subscribers and 4000 hours of watch time to enjoy payment from adverts.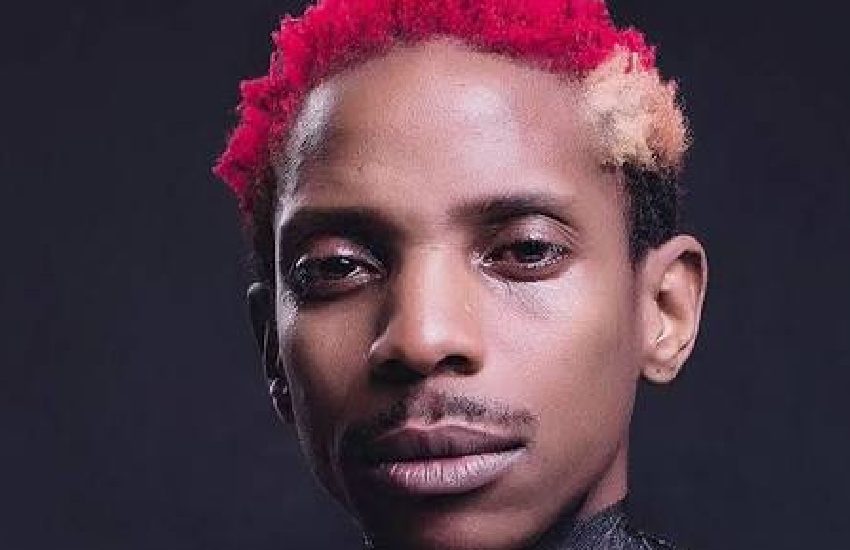 Eric Omondi who is popularly referred to as The King of YouTube has a close to half a million subscription but his watch time and views thanks to his sketch comedy is very high. Fred Omondi, his brother who only recently registered his channel says he has not yet started earning from it. Deejay Lisney, a new entrant in the industry has also joined in the YouTube money chase.
"I have a new YouTube music channel now. I have not started earning because the music I had previously up-load in my previous channel is not mine. That money (for the music) goes directly to the artistes. However, I now own a channel and rights so I want to share my growth online and generate some income.
The lowest amount that can be dispatched by YouTube is 100 dollars (about Sh10,000) payable monthly. The case is different with sketch comedian Brenda Jones who attributes her financial muscles on online adverts from corporate clients. "Youtube has been paying consistently according to the watch hours that an artist generates. I'm proud to say I'm a beneficiary. However, for some of the clients, we work with, the asking rate has gone down due to the effects of Covid-19. We are however coming up with creative ideas to create numbers to capture more subscriber," she informs.
Read Also:Instagram star 'Hushpuppi' was 'kidnapped by the FBI' to face trial in US
Ala-C urges fans to watch the placed adverts so as to support their artists to earn. "The number of views one gets on YouTube don't translate to revenue, your target audience determines. If someone has a million views with a young demographic, they will not make as much as YouTube mostly targets the spending age group of 24 to 35," he remarks. "I used to charge Sh50,000 for an advert but some clients have cut it down by half so Covid-19 has really compromised our rates," he notes. New content creators with trending videos are also reaping a great deal. They include Kenyan gengetone artistes, beauty tutorial channels, comedians and pranksters.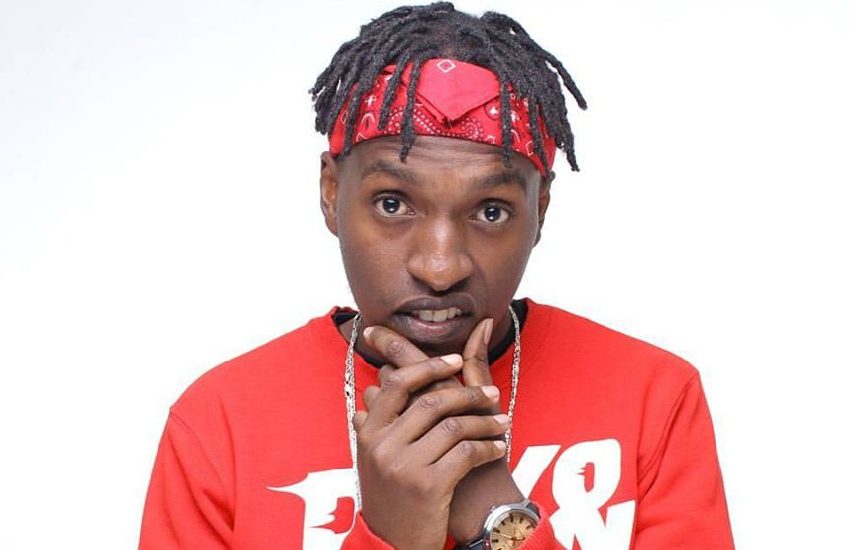 Some of the fastest climbing newcomers include Kartelo with 60,000 subscribers and comedian Flaqo who tops the newbies with close to 300,000 subscribers. Leading Tanzanian singer Diamond Platnumz undoubtedly leads in the region with almost four million subscribers. Word has it that he frequents the country to collect his fat cheques from the Youtube offices. Occasionally he uses product placements in his video and gets paid handsomely by the involved brands.