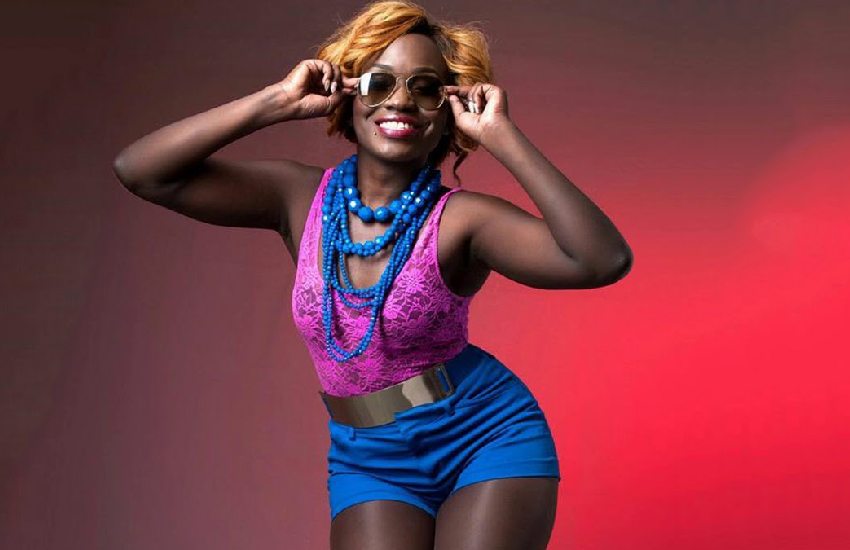 Ugandan musician Jackie Chandiru is back. Speaking candidly to Kiss 100 host cum comedian Jalang'o on Bonga na Jalas, the Gold Digger hitmaker said she is happy to be back to what she loves most after a lengthy hiatus.
Haunted by ill health, Chandiru, narrated that she was misunderstood and the condition blown out of proportion by people who made reports about her addiction. Chandiru clarified that she was addicted to prescription pain medication and not cocaine or heroin as earlier alleged.
Read Also: Ex- Blu 3 star Jackie Chandiru excites fans with recovery snap
''You know I had problems. I used to inject myself with a painkiller because of back pains that I used to have. I kept using the painkiller while contemplating surgery, which was very delicate, and that is how I was hooked,'' she disclosed.
In 2019, the singer, formerly of Blu 3, was the talk of the town after a photo of her, visibly frail and darker, emerged, raising concerns over her wellbeing. She later admitted that it was as a result of abusing the pain prescription. "Yes. It is true. Those were not allegations. The truth is that I was given a drug prescription and the particular drug was strong. I was even warned about it being addictive. This messed me up but now I have recovered," she said.
The chanteuse was recently on the spotlight after Kenyan crooner Arrow Boy confessed his love for her. During an interview with Radio Maisha 'Maisha Konnect' presenter Mwende Macharia, Arrow Boy alluded that the two, who have just released a song together, were seeing each other, four months into the sexy star's visit to Kenya.
Read Also: Ex- Blu 3 star Jackie Chandiru excites fans with recovery snap
"I came here before the Covid-19 lockdown and decided to work with some artistes since I am already here…He (Arrow Boy) is a nice person. I personally hunted him down…I have been his fan," Chandiru confessed.