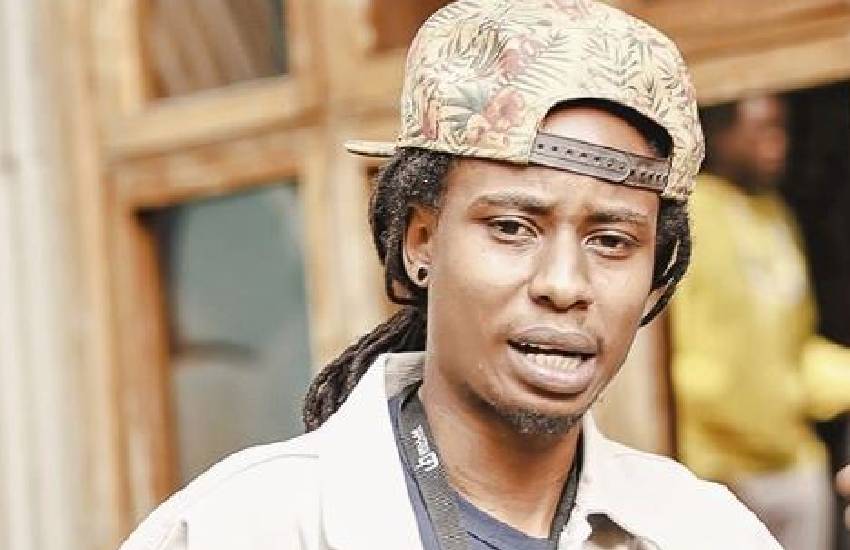 Kenyan hit makers of "nu Nairobi" sounds: Chris Kaiga and Kahu$h recently teamed up to release a new single and music video of "Mastingo". The duo wrote and delivered while blending unique rap styles on this feel-good trap anthem, produced by ProdByScorpio.
On an exclusive, we sat down with fast-rising artiste, Chris, who's been dominating music airwaves with back-to-back hit releases since his hits "Zimenice", "Niko On", and "Chain Chain", to name but a few. Chris is making a mark in the local music scene and definitely gearing to take over Africa, fitting with his Stingo, which in Nairobi slang, means style, "Like that's my style. That's how we do" - explains Chris.
No doubt. "Mastingo" isn't just about innate style, but also cool dance moves as depicted in the retro-themed music video directed by Frnck. Speaking on the new release, Chris has this to says: "A big shout out to Ronnie Kip for the link-up and Roya Entertainment, who made this possible - Kahu$h, Master MaStingo himself, the heart of the project, this marks the first of many collabos and I am so excited we could link up.
Read Also:Exclusive - Photos from Chris Kaiga's 'Mastingo' video shoot with CS Kagwe's son, Kahu$h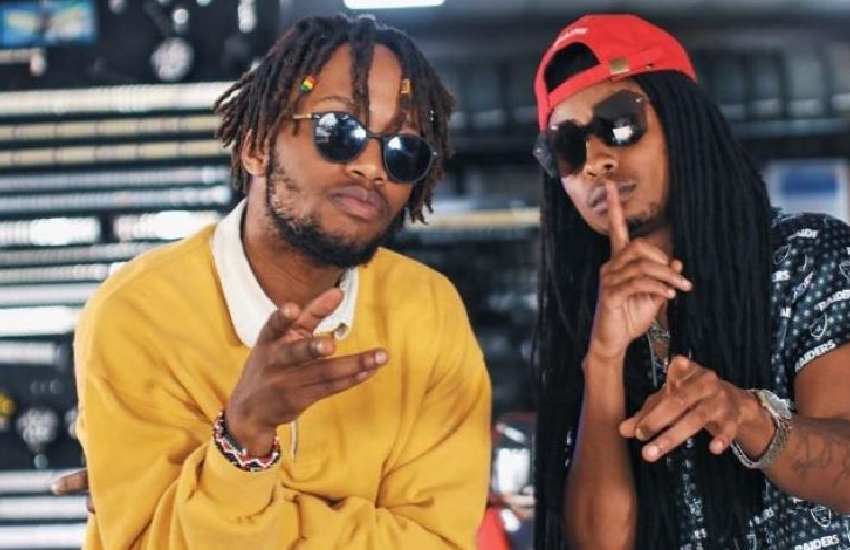 "Mastingo" is a song for all our fans, hope you all vibe to it," adding a message to the fans - "Time to represent your style and your dance moves!"  Chris, is not an overnight success. He's been in the game a long time. In fact, he's quick to point out that he's happy to see the process finally paid off.
"I started music in 2011. That was the first time I ever recorded thanks to Ashi Akatsa, my Sound Engineer. At the time, we were in the music group SLAP (Sounds Like A Plan). I later joined Usual Suspekts with Odizzy, where we released our first mixtape (Bourne Suspekts) with Tezzla (the Zimenice feature). In 2O16, I set up my own studio (Up n Up Creatives) and founded yet another group, KHM (Kwenye Hii Masaa) with Nelly The Goon and Stevie Don Dada before breaking out and venturing out as a solo act in 2018.
His sound, Debe, a mixture of sheng, uptown beats and conceptual videos, has given him an edge, growing his brand considerably. "It's humbling to see fans appreciating the brand direction and what we are trying to achieve. The fact that they can appreciate and relate to my contribution is a blessing. A big shout out to the people I work with - Frnck is the brains behind my videos alongside Ocular Productions and DeBe, the stable that oversees the success of the videos."
Read Also:Chris Kaiga and Kahu$h, CS Kagwe's rapper son to drop 'Mastingo'
The Hizi Bundas hitmaker is currently working on collaborations with Fena Gitu, Lukki & Polaris, among others. His most challenging project, Hizi Bundas, is shy of the half a million mark on YouTube, but that will soon change with the release of his upcoming body of work, an album he hopes, and has already lined up collaborations with Oh.happy.dai and Scar Mkadinali.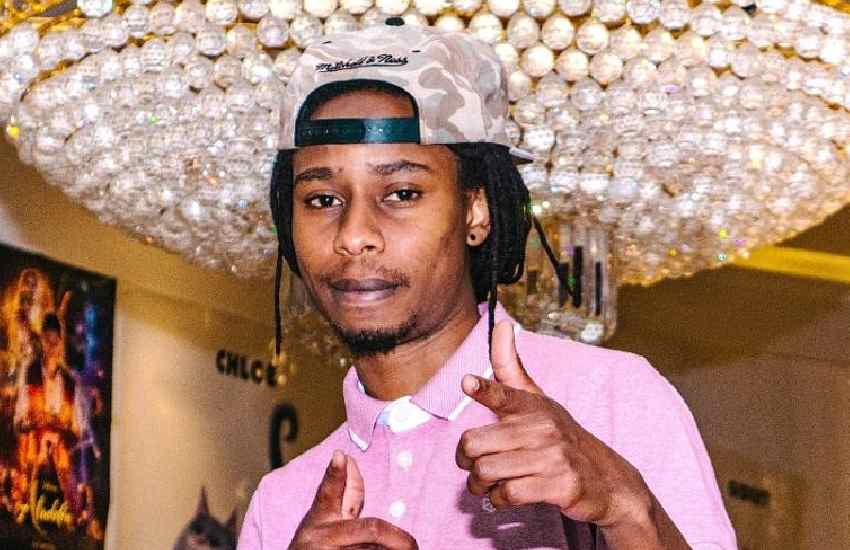 "Covid-19 has changed a lot for me. I had been slated to perform in a number of shows this year, and with the pandemic, many have been cancelled or postponed. On the bright side, it has helped me reflect and put things into consideration."
Since his break-out hit, Zimenice, Chris intimates he's grown immensely as an artist. "I try singing my life situations for the most part to avoid the pressures that come with the job. However, I can say without a doubt, it's been an amazing journey so far. I was too hard on myself when I was starting out, I have come to learn a lot can change in a short period. It boils down to patience, hard work and giving your best with every chance you get. It counts!