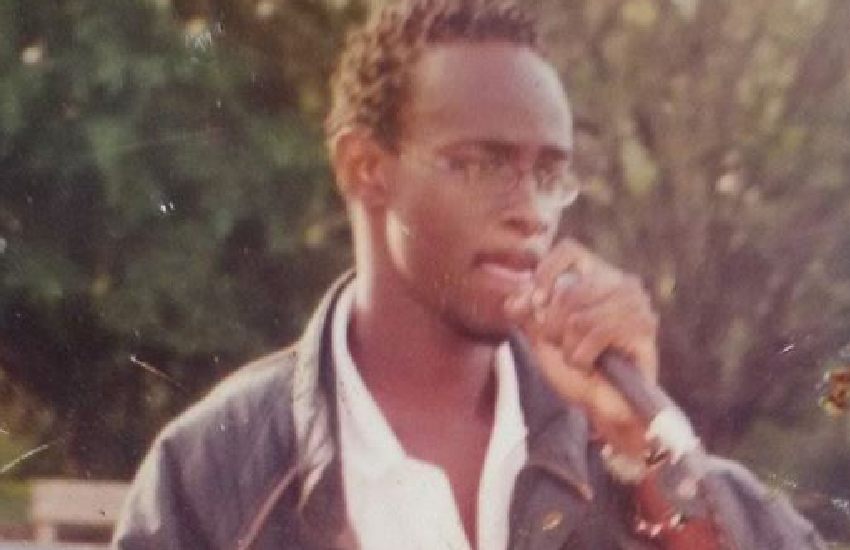 Megarider hitmaker David 'Nameless' Mathenge had to contend with fame and empty pockets early on in his stellar career after striking it big on the Kenyan pop charts while a student at the University of Nairobi where he was studying architecture.
Speaking to comedian Felix Odiwour alias Jalang'o on Kiss 100, Nameless said he was thrown into the deep end after Megarider in a flash became an anthem across the region necessitating an urge by the public to put a face behind the magic voice that belted out the hit tune.
Read Also:A politician offered me a couple of millions – Nameless
A pioneer in Kenyan urban pop, the veteran singer explained that when his photo was made public, his world changed. Even though he was making money through shows, the cash was short of a trickle and had to quickly learn how not to conform to a lifestyle beyond his means.
"Just after campus when I was Nameless and faceless no one knew who I was and it was good because my name was growing but there was no money. So it was easy for me to manoeuvre these streets. Then one day someone exposed my face and now people knew who I was. From then on I had to live my life because I was famous with no money and so I had to learn to live with no pressure and that was when I said, 'Kaende kakienda'," narrated Nameless.
The expectation attached to his celebrity image, he added, still persists. "Sometimes I take an Uber and the cab driver is like wow, 'Wewe ni Nameless yaani?' and he is wondering why? It gets to a point you live your life and fight to beat the worldly pressures. I had to negotiate with my parents and tell them I'll be an artist as long as I will maintain my grades in school. When I was finishing my 6th year, 'Nanoki' was a big deal. I had a gig and then on Monday, I had an exam. But I realized being a musician can be a career. When I finished campus is when I made the decision I am a musician who studied architecture."
Speaking to the Nairobian in May 2019, the crooner who first tore into 'celebville' courtesy of a chance contest on Capital FM in 1999 pointed out that even though he has since made more money, his principles on privacy have not changed.
"I am an introvert who got into a very extroverted career. I made a call and won a competition and that got me here. Looking back, I am glad I made the call because I don't think I would have gotten into the industry otherwise even though I love it. I had to adjust and fight the side of me that didn't always want to be out there, and it has been a constant fight," he added.
Read Also: Tanzanian music industry is way ahead of Kenya- Nameless speaks on music, family and future plans
Nameless went on: "There are people on social media who will go out of their way to hurt you. I used to get so affected by hurtful comments because as an artist you get so attached to your work. Sometimes you release something you've worked so hard on and there are many positive comments and then one negative comment and you'll spend time thinking about the negative one. When I started out my mother told me some people will like what I do, some won't and that's fine. I always try to remember that. I admire people who don't get affected by the negative comments. That's what I'm working towards."