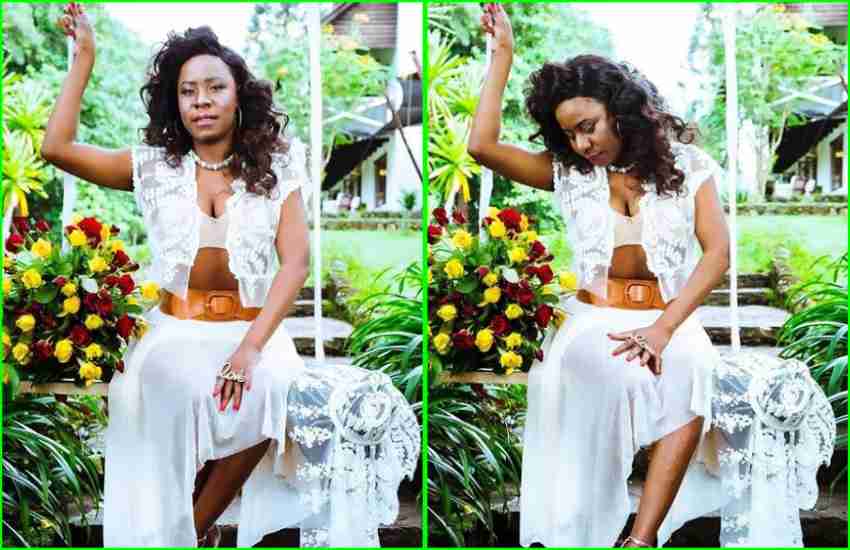 Despite going through a divorce and unceremoniously ending things with her ex-boyfriend, Tanzanian songbird Judith Wambura Mbibo better known as Lady JayDee is still hopeful she will find true love. Opening up on her past romantic experiences during an interview with Clouds FM, Lady JayDee affirmed that she has no expectations when it comes to dating and is open to loving again without the relationship necessarily leading to marriage.
"I can't answer if I will get married again or if I won't ever get married again. I am going with the flow. Whatever makes me happy I am fine with even if it doesn't lead to marriage," she said. The Siku Hazigandi crooner went on to explain that she no longer feels bitter over her failed marriage since both her and her ex-husband, popular radio presenter Gardner Habash, were at fault. "When it comes to Gardner, we were married for nine years and we were both at fault because we are all human and make mistakes," she said.
Read Also: Lady Jaydee's abode - The mystery home in Yahaya; a crib worthy of her greatness
Jay Dee and Gardner have since patched things up and formed a cordial relationship. "I can't speak for him, but on my part, I have closed that chapter and will never go back to him, we are just friends although at first, we feuded something that happens with divorcing couples, now we drink wine together. I even know his new lover and we get along," she explained.
Word on the street months ago, however, had it that Gardner and Lady JayDee were back together, claims she strongly dismissed. She tied the knot in 2005 having dated for four years. 11 years into the marriage, the singer filed for divorce over alleged alcoholism, infidelity and emotional distance.
Spicy
Not too long after her divorce was formalized, she introduced her new man, Nigerian musician and producer Chibuikem Nwanegbo aka Spicy. The two made their first public appearance together in December 2016 during the East Africa TV Awards in Tanzania where she confirmed they were dating. "We exchanged contacts and started chatting about music and our personal lives," said Lady JayDee.
They even went on to record a music video together in Zanzibar with Lady JayDee stating that Spicy had become her inspiration. When asked whether he was with the crooner for fame, Spicy clarified that he had not heard of Lady JayDee prior to meeting her and had genuine feelings towards her. "When I met her, I didn't even know that she was a big star. Not every Nigerian is up to mischief," said Spicy. 
Read Also:My daughter should marry a mature man - Lady Jaydee's ex
The two broke up not too long ago and according to Jay Dee, she is already seeing someone else. She, however, stated that she will not flaunt her new catch on social media.