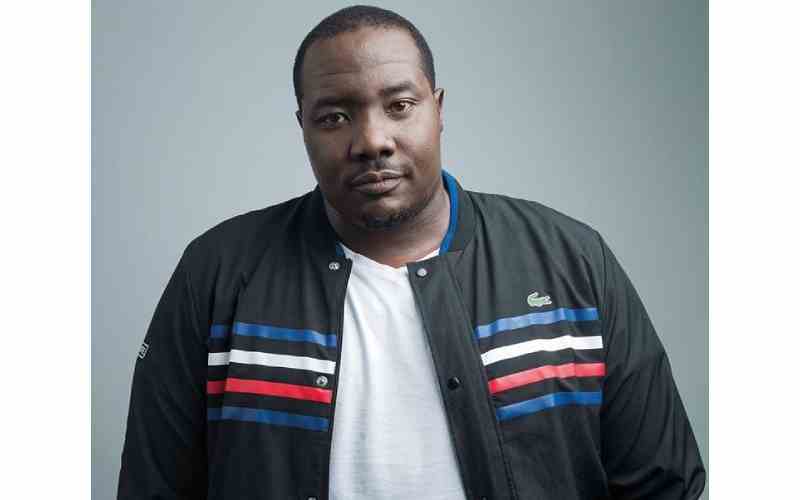 Citizen TV presenter Willis Raburu has revealed that he scored D+ in mathematics besides the subject being his hardest in Primary school.
Speaking during an interview with Churchill Show's MC Jessy, Raburu said he had fun while in high school, and his efforts were rewarded with a D+ in Maths.
"I was in Chemilil Sugar academy. My hardest subject was Mathematics. No matter the efforts I put in my studies, I managed to get a D+," he said.
In the same interview, the bubbly on-air personality also revealed that he was once suspended in high school for being in a relationship with his classmate. According to him, Chemelil Sugar Academy had prohibited romantic relationship involving students.
ALSO READ: Willis Raburu reveals honeymoon was a disaster
 "In our school, we were banned from having any non-academic relationship with the opposite gender. My girlfriend was hard-headed and did not want to lay low," he added.
The 10/10 host said they had been severally warned about their relationship but never cared. However, hell broke loose when they were caught red-handed sitting on each other.
"One day, a teacher caught me and my girl sitting on each other. Thinking it was over, during our parade the following day, we were asked to step forward, and we were suspended," Willis added.
Speaking about his childhood, Raburu further added that adolescent shook him, specifically the first time he grew pubic hair. Being a naïve boy, he innocently went to his mum running and calling for help after noticing the hair growth.
"I was growing, and things were changing, pubic hair and things like that. By the way, when I got my first round of pubic hair, I ran to my mum because I thought I was sick. I told her 'Mama look stuff growing on my peepee, I was scared," he said.
Touching on his father's parental style, Willis explained that painful experiences in life and lessons from his strict, religious father played a big part in shaping the man he is today.
"He was a strict dad, and still, he is even today. Even when I am about to do something wrong, I ask myself what he is going to say about it, I fear him so much." He said.
He reminisced how his father once sent a Land Rover vehicle with two police officers to his high school after he was suspended.
ALSO READ: Willis Raburu defends wife over 'giving up on God' comment
"I sat like an inmate, in between two officers as I went home. I was scared, and I was also the Organizing Secretary of the Christian Union," Raburu disclosed, noting that he was forced to step down from his position in the Christian Union.
However, he added that his father had contributed a lot to his work ethic and spiritual growth.
"What my dad has helped me with is two things; work ethic and spirituality. My dad used to wake up, actually still wakes up, every day at 3.30 am-4.00 am. You hear him praying, and he prays loudly so you can hear what he's praying for," he revealed.