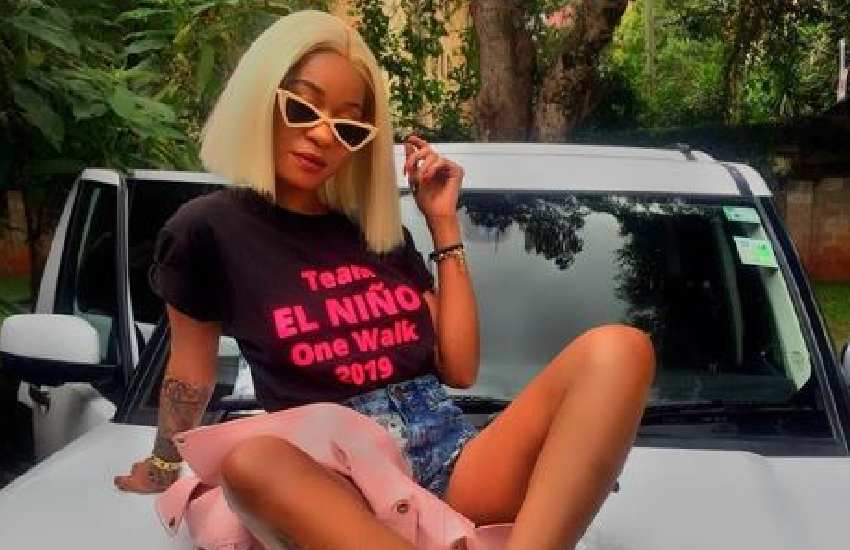 Feel good female rapper Noti Flow is in a good place. Check out her latest Instagram posts and you will notice that her skin is glowing and her booty has hipped a little bit. Just what is going on?
In an exclusive interview with Standard Entertainment & Lifestyle, Noti Flow revealed that she is having some 'good one' from her new boyfriend - that after ditching her on-and-off lover rapper Colonel Mustafa. She says that her new man is just so good at it that she can't get enough of him.
Read Also: Rapper Noti Flow denies dating mysterious Italian man
"You recall sometimes ago when I asked fans to join the booty dance video and sent their clips? Well, this is where it all started. This fan send his video and guys liked it so much, I included. I slid into his DM and asked if he would appear on my next music video and he agreed," sounding rather sensual, Noti revealed.
"The video shoot never happened. The plan was postponed and so we decided just to have a drink together. Then…sh*t…What happened! Just what happened…I don't know, one thing led to another and we were having it on," she confessed adding that this has never happened to her before.
"I bet that is why my booty has grown a little bit and why my face is glowing. I am getting a real good one, you know…This is getting me real naughty," she charmed. The Foto Moto rapper says she can't stand men who despise girls with tiny behinds.
Read Also: Why I dumped my ex after a threesome- Noti Flow
"I have seen men, body-shaming girls, especially those with a small booty. I mean, who does that. That is so backwards. That is why I am encouraging all the girls to be happy and glow…and put on a little more butt," the easy go social beauty challenges.