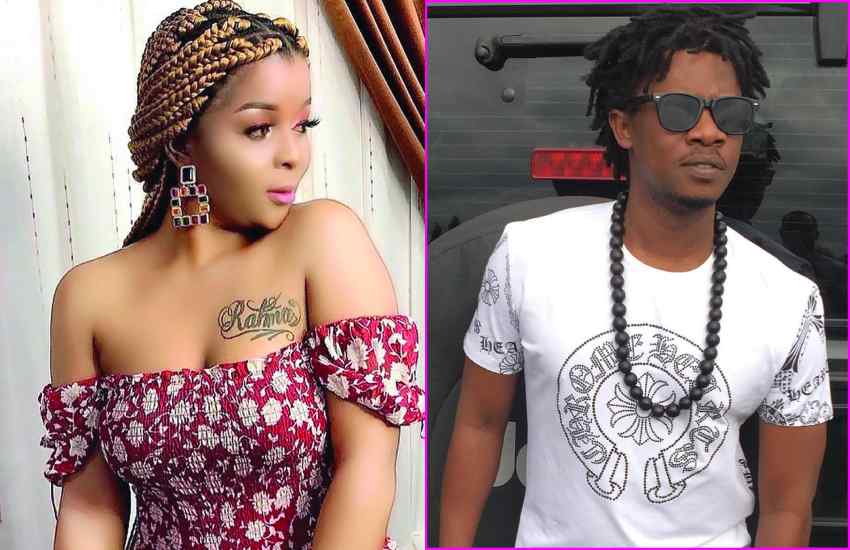 Veteran Bongo Flava A-lister Chege Chigunda is a responsible husband who knows his bounds as an entertainer, this is according to his wife, songbird Zahara Said.
Read Also: TMK Wanaume making a comeback, reveals Mheshimiwa Temba
Speaking to Global Publishers, the mother of one said she is proud of who he is as a singer and accepts the trappings that come with his career. Zahara added that she prides in the comfort that the singer formerly of TMK Wanaume Family, loves her.
She pointed out that she has given Chege freedom to explore his art and experiences in the fleeting industry but, however, noted that the 'free pass' hinges on great responsibility from the Wacha Waoane star.
"I knew and loved Chege for who he is not and because he is a celebrity. I was not attracted to him for fame. When he is in studio recording, I am okay if he sleeps there. I have no issue with groupies who hover around him. I have to have faith and confidence in myself because I know who he is. It is not like I bewitched him or anything. We trust and know each other well. There are no secrets. That is why we have stayed in love for this long," she said.
According to Zahara, Chege is heavily protective of her. She narrated that they at one time nearly came to blows after he alleged that she flirted with a man at a popular restaurant. "It was just jealousy. Love. We differed bitterly at Shishi Food, he felt that the man made passes at me. We, however, quashed the issue amicably," she added.
Read Also: Juma Nature denies he has been dwarfed by new sensations
On why she is rarely seen in public with the singer or among other celebrities and on social media, Zahara confessed that she is extremely private and abhors the showoff culture. "It is just the way I am. I hate that lifestyle. I live and lead a normal life and that is why a lot of people do not know I am Chege's wife," she noted.
The two lovebirds welcomed their first child, a girl, Jadah, in 2018.