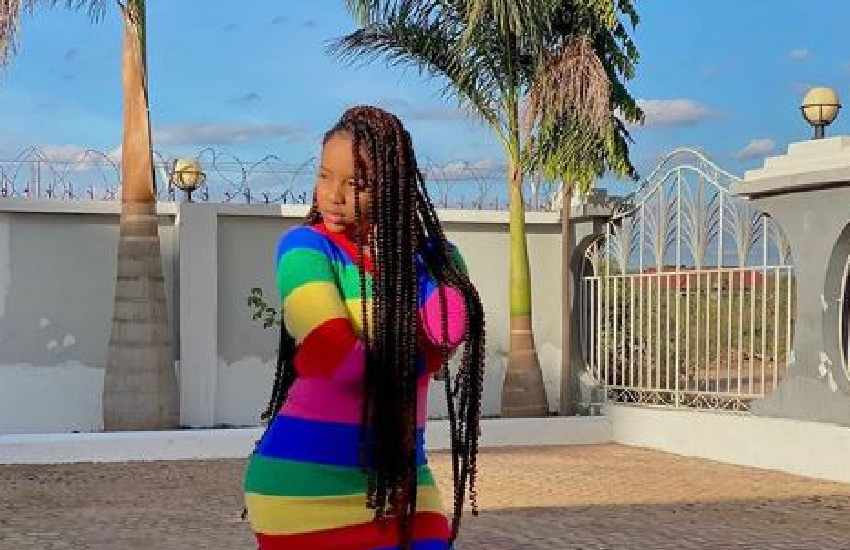 Popular fast-rising Tanzanian pop singer Faustina Charles Mfinaga aka Nandy has issued an official apology to the country's national arts council Basata after the government body summoned her earlier in the week for promoting 'raunchy' content.
Read Also: I suffered a miscarriage after being drugged – claims Nandy
It was the second time in four months the Kivuruge singer was finding herself at loggerheads with the body that polices artistic content in the country. Her latest trouble had been brewed by her new track Acha Lizame, a romantically themed video featuring her countryman Harmonize.
 In the video, the two get extremely raunchy as they serenade each other suggestively, something that did not seem to respect the content regulation body's guidelines. As the video ends, the two are seen sinking into a kiss. More so, it was pictures that Nandy posted online suggesting sexy moves that catalyzed the move to get her summoned. The song has recorded almost four million views on YouTube since it was posted in June.
Read Also: Nandy's sweet message after magical proposal from rapper Billnass
"I wish to apologise to my family, fans, the government and everyone who follows my music. During the promotion of the song, we posted bad videos and videos that did not have moral integrity. I have discussed these issues with Basata and they have reminded me of those moral issues we as young people seem to forget to observe sometimes. I apologise. I won't repeat it again," she posted.