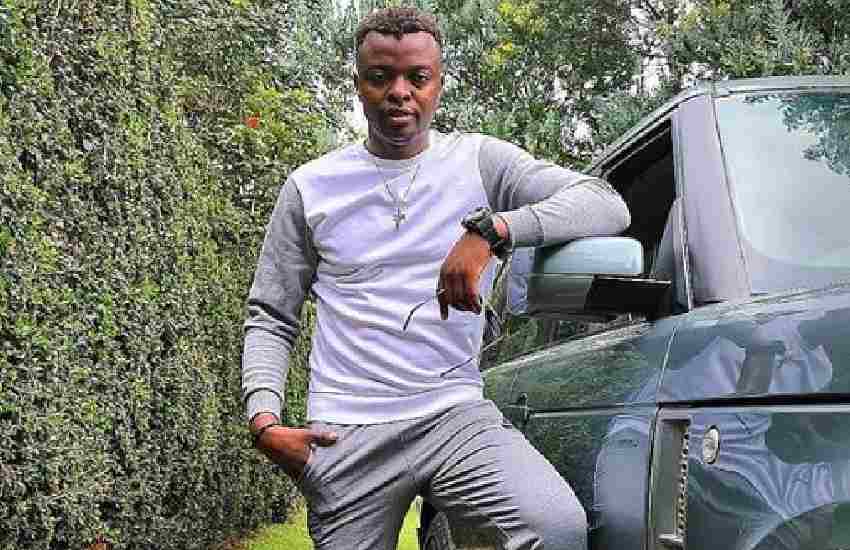 Gospel singer Ringtone says he might not be a prophet but definitely understands the voice of God. He says when he spoke about fellow gospel singers Bahati and Willy Paul mocking God by claiming they were Christians, he knew it was a matter of time before the truth would come out. Now, both have gone secular the latest exit move having been made by Bahati this week.
Read Also: Ringtone - I bought Zari a ring worth Sh 800 000
"I kept on saying that Bahati can't sing. I warned him when he started wearing dresses and dying his hair. God cannot have him represent Him in that image," Ringtone told Standard Entertainment. "Coming out to say he does not consider himself gospel artistes anymore does not shock me. No. Besides, he has no singing talent. People have just been sympathizing with him and God has been covering him with his favour. He has never been a big gospel artiste as he made it look," Ringtone tore on.
"Besides, I think Bahati made a mistake when he married Diana, a woman who does not care even posting a single Bible scripture. All she does is teach Bahati how to kiss and caress. That is all she makes him post online. She is only interested in showing people that she is a slay. At least she should have been God's slay…If she loved God, this relationship would work but I don't think it is working for them," Ringtone went on.
Read Also: Ringtone offers to lead Willy Paul back to salvation
Earlier, the This Year singer had made a post mocking that since Bahati had alluded he is going gospel, he should consider singing for 'drunkards' as only them wouldn't care if he was talented or not. "Even across there (secular world) he will find it hard to survive. We used to have guys who used to sing 'titi nasema titi…' (in reference to Kenrazy). Where are they now? I really sympathise with Bahati," he punched.