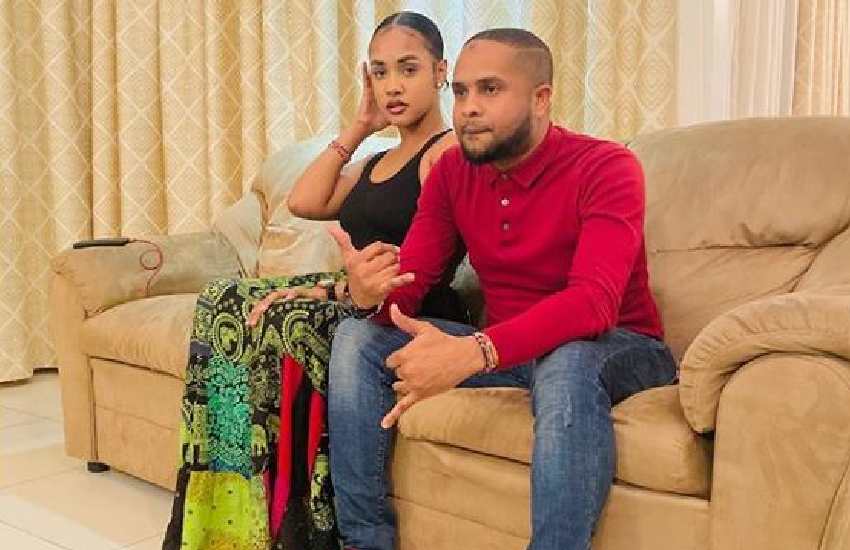 Since parting ways with Diamond Platnumz on the same weekend she was launching her album, Tanasha Donnah has been making trips to Mombasa and showcasing a luxury lifestyle in photos that heavily feature celebrated fashionista and TV host Jamal Gadaffi.
Read Also:Jihan Dimack - Lebanon-born model linked to Diamond Platnumz opens up
The two have been treating us to enviable moments on social media in a way that one would easily forget that Tanasha recently got a baby with Diamond - who is now believed to be grooming to a new flame. More, one would wonder what this newfound friendship is all about.
Speaking to Standard Entertainment, Jamal vehemently denied that there are any chances that the two are warming to each other. "We are not dating. Tanasha is a good friend, not a girlfriend," Jamal told Standard Entertainment.
Read Also:Mafisi - Tanasha Donna on challenges she faces in the music industry
Then there is a new theory! According to sources, Tanasha is eying a lucrative media job being offered by a leading public figure, one of Mombasa's influential men. The source tells us that it is a matter of time she becomes the next big thing. And we seem to agree. Because if you think of it that way, then Jamal is simply the trainer here. Put one plus one together! We just said!