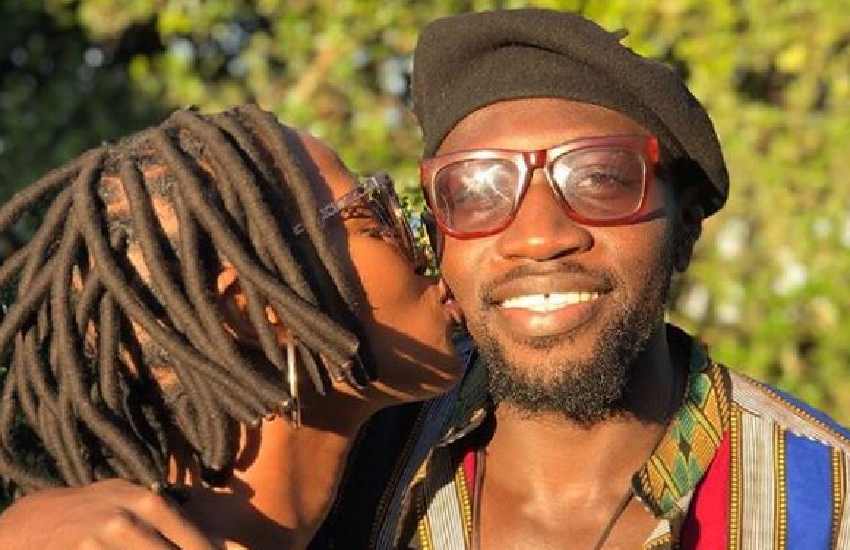 Fairmont Mt Kenya Safari Club, Nanyuki was in November 2018 laced with romance in a momentous occasion that saw Sauti Sol's Polycarp 'Fancy Fingers' Otieno solemnize his love for longtime girlfriend - Burundian fashion stylist, Lady Mandy.  Graced by select artistes and attended by family and close friends, the exclusive invite-only ceremony billed as the celebrity wedding of the year came months after the two held an intimate and beautiful traditional wedding in Bujumbura.
In May 2020, the two took to social media and adorably announced that they were expecting their first baby. "Remember your 2020 BLESSINGS are still intact. Happy new month friends! Mr O done given me the best gift yet," captioned Mandy a photo of her growing baby bump. To which he sweetly re-shared on his account and responded, "She's a queen. So supreme. " 
Read Also: Sauti Sol's Polycarp Otieno, wife Lady Mandy set to launch cooking show
On Mother's Day, May 10, Polycarp went all out in expressing his joy via a moving poem on the prospect of being a father, the blessing of having a child and his wife's journey to motherhood. "You glow in the day and in the dark, Beauty has found a new definition since I knocked you up! Flawless skin, Spotless face, So much elegance, so much grace! Not so long ago, we did the thing! And now we are expecting a living being. Kicking and swirling in your tummy. Safest place to be now is inside mummy! Baby hasn't caused any trouble yet, an indication that you are the nothing but the best. But wait! Uh oh, here they come, those cravings are setting in. You can try to resist them, but you know they're going to win," read the poem in part.
In the message, the composer and producer stated that the pregnancy period was one of the happiest moments they have had. "First you want a Mama Rocks burger, then you need some ice cream. How about some pizza, yes, let's get it before you start to scream! Some grapes and chocolate chip cookies, now that would be quite nice, and then back to that pizza for just one more slice. And then comes the heartburn, some ginger tea will make that end.  An hour or so to digest, Then time to do it all again! We are the happiest we have ever been, what a blessing to welcome another human being. I wouldn't have it any other way," he added.
Read Also: Sauti Sol's Polycarp Otieno shares first photos of his private wedding
Lady Mandy is eight months pregnant. Below are some of their photos: