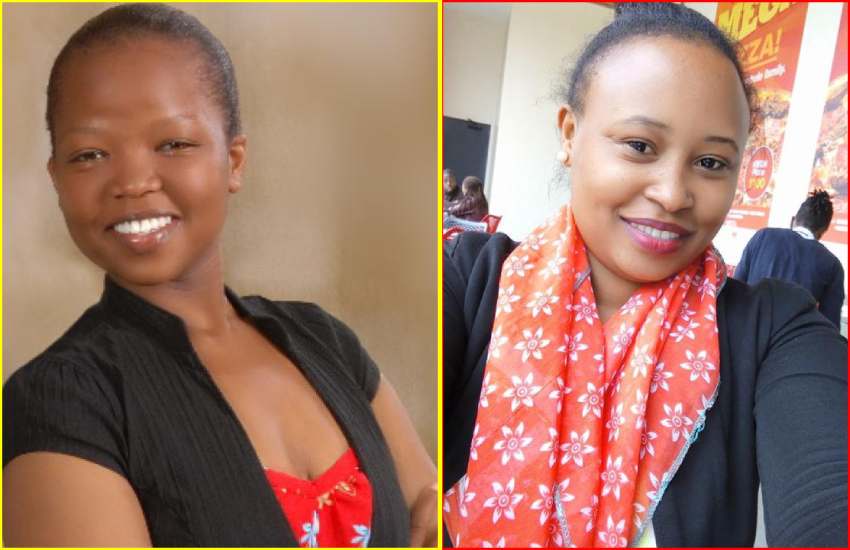 The death of a woman at an apartment in upmarket Kilimani, Nairobi, has brought back memories of a similar incident in 2012. Santonia Court, along Kirichwa Gardens Road, is back in the limelight for the wrong reasons after the body of Sheila Njeri Murage, 33, was discovered in the flowerbed on July 17. It was at the apartments that a former Kenya Power employee, Careen Chepchumba, was found dead on February 12, 2012. Careen - who was a friend to former TV news anchor Louis Otieno - was found dead in her apartment in a case that remains unsolved even after a court-ordered an inquest into the matter.
In 2018, the court declared that police bungled the investigation and recommended that the Director of Public Prosecutions orders an inquiry into the murder. Then magistrate Charles Ondieki ruled that Careen's death was not an accident. "The cause of Careen's death was not suicide … it was not accidental. The cause of death cannot be said to be undetermined. The cause was strangulation. These are inevitable findings," he said. Sheila's body was discovered in a flowerbed at Santonia Court by workers. Those who attended the scene said blood was oozing from her nose, and she had back injuries. So far, police said no family member or friend has claimed the body. A postmortem examination report revealed that Sheila was sexually assaulted and died as a result of head injuries due to blunt force trauma.
Read Also: Intrigues, mystery behind Careen Chepchumba's death as Louis Otieno makes shocking revelations
Three suspects linked to her death were arraigned in court on July 23. Christine Aluoch and Claire Ng'eno were released on Sh100,000 bail. The third suspect, Shem Mang'ula, was remanded for DNA profiling. Ng'eno was allowed to access her house even though police termed it a scene of crime. Senior Principal Magistrate Kennedy Cheruiyot directed Aluoch and Ng'eno to report daily to the investigating officer of the case until new orders are issued. The magistrate turned down an application by the prosecution led by State Prosecutor Kennedy Panyako to deny all the three suspects bond until investigations are complete. Lawyer Cliff Ombeta for Aluoch and Ng'eno said due to their gender they cannot be detained for extraction of some samples for DNA profiling. He said his clients will cooperate with police to the end.
Panyako said the autopsy revealed a possible murder case that was preceded by a sexual assault. "An autopsy report indicates that the deceased died as a result of head injuries due to blunt force trauma with sexual assault preceding the murder." He said police are pursuing crucial witnesses and other possible suspects. Sheila was among at least four people who attended a party at the apartment on July 17. Her body was discovered the following day. It is not clear if she was pushed or hit at the scene.
Tenants at the apartment said they did not know her, but she was familiar as she had visited before. The tenants told police they cannot recall hearing commotion or noise. But they said they were aware there was a party at house number B 03 on the second floor. Mang'ula was at a club along Langata Road before he joined the party. It's at the party that he met the woman and it is not clear if they knew each other. He told police he fell asleep on the couch on the material day and was awakened hours later by the owner of the house and taken to a room. Hours after Mang'ula had left the apartment he was called by police and asked to report to Kilimani Police Station for questioning regarding the discovery of the body. Police have interrogated at least 12 people in connection with the incident. They include neighbours and guards at the apartment.
Read Also: Dreams cut short - Did they have to die in college?
The occupants of the house told police the woman left the party but could not recall the time. Police say there are no CCTV cameras around the compound to help them unravel the murder and know if there were other parties involved. "We call on owners of structures to have cameras in and around them to help in such incidents. We are now struggling to get to the bottom of this incident similar to another one that happened there in 2012," said an officer aware of the probe. The apartments belong to a politician. Guards said they did not see any other party get in and out of the compound to suggest an intruder committed the murder.
Related Topics