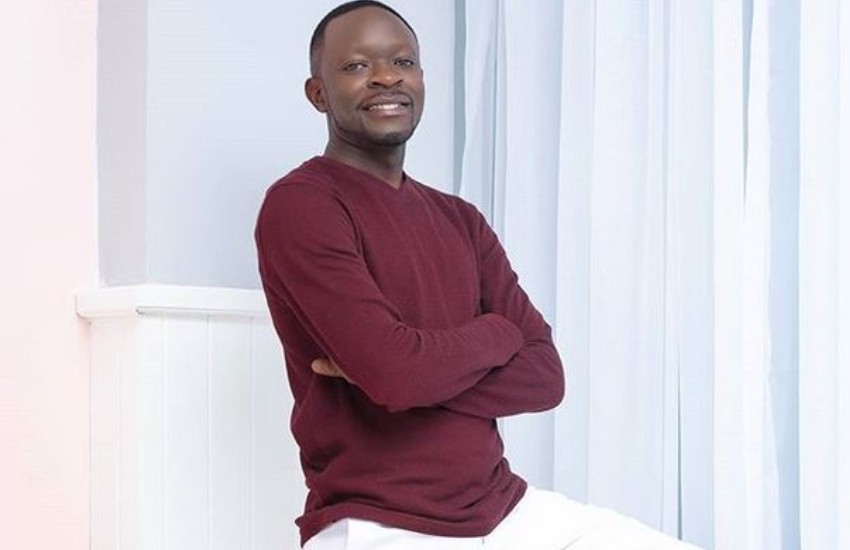 In the wake of the ongoing financial hardship brought largely by the pandemic, upcoming gospel artiste James Busolo popularly known as JMB Gospel Son has urged fellow artistes to rethink their income models. Speaking exclusively to Standard Entertainment & Lifestyle, the team leader at Ecclesia fellowship who is also a member of Parklands Baptist church revealed that such hard times call for extra efforts especially by artistes who mainly depend on events performance for a livelihood.
Read Also: The sad clown paradox - Why depression is becoming an ominous trend among celebrities
"This is a time to cut costs and reduce expenses. It is a time to adapt and create alternative sources of income as events have reduced. It is also a time to hold each other's hand and support those struggling extremely. When we give, it comes back," he said. The gospel musician who is under Kingdom Business Incorporated (KingBiz) further challenged artists not to take advantage of the situation and pleaded with fans to support artists. "Although those being helped should not take advantage of those helping them Honor the hand that gives and be grateful. It is a time to share love and support. Artists to their audience and vice versa," he noted. JMB, who launched his first album in 2012 with songs like Show Me and Holy Ghost Fire, strongly believes that the adherence to the set guidelines on Covid-19 will help fight the novel coronavirus.
"Obedience is better than sacrifice. An old man seated sees further than a young man standing. We should take precaution, wash hands regularly, sanitize, wear masks in public places and maintain a social distance. Above this, we should help the needy and pray for our nation. It shall End in Jesus name," said JMB. Speaking about the gradual re-opening of places of worship, the 28-year-old highlighted why the fight is a multifaceted approach. "Worship is very important to God and to us. It is personal to God. Firstborn sons in Egypt died when Israelites had been denied an opportunity to worship God. He says in 2nd Chronicles 7:14 that He will heal our land when we humble, repent and pray to Him. So, we should worship while we obey the government's authority. Because all authority is from the Lord," he added.
Read Also: Covid-19 impact - Singer Mandebele surviving on 92-year-old mother's pension
Last month, JMB Gospel Son dropped his latest single, My Father, which is the fourth single of his upcoming album. "God gave me this song towards the end of last year, I was on my way home in the evening and the tune dropped in my spirit. I did not know; it was going to be a message for a timeline this. Right now, the world is experiencing a tough season, many have run out of business, others have been terminated from work and others are sick in (the) hospital fighting for their lives. Question is: What is God saying and the response is in this song," he says.