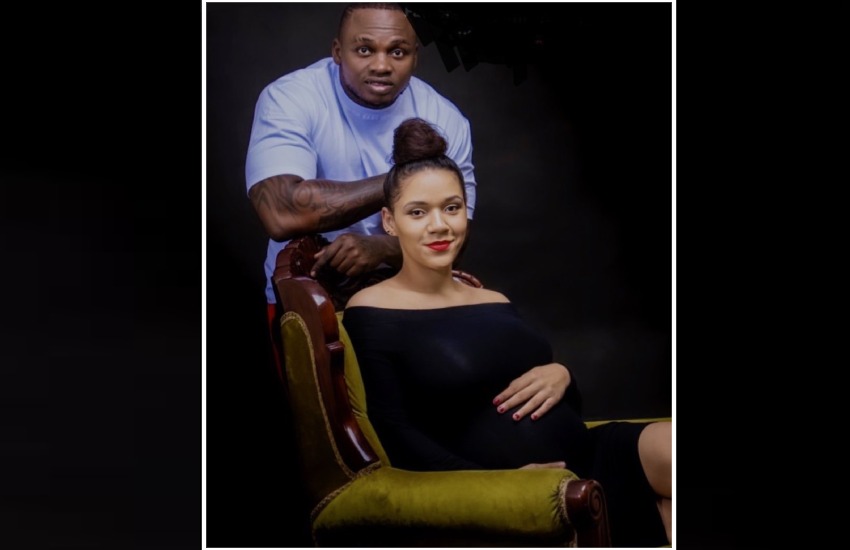 According to an inside source, Khaligraph Jones and his wife are expecting their second baby. Although the Khali Cartel rapper has not openly spoken about it yet, the two have been spotted on several occasions with the baby bump looking beautiful and ready to pop.
"Khali loves his family so much. He adores his daughter, whom he calls 'Ka-Mum' and is super excited about the second one," our source added. The gender of the baby is yet to be revealed but we will be sure to keep you posted as we all look forward to the hip-hop crooner expanding his family.
Read Also: 'Sorry! You can't rent here': Why Khaligraph's house-hunting saga is a tip of the iceberg
Elsewhere… "It's Legal", Shaq responds to backlash
Following the launch of his Vape company, Vazo by Shaq, Shaq The Yungin has responded to the backlash. Speaking to Standard Entertainment&Lifestyle, the MC-radio host told off naysayers noting that haters will always be there, and he has ensured its legal through legitimate means. "It's safer than cigarettes and shisha. We are conscious of corona, so this is something disposable and very personal, so no sharing or hiding from the law. Haters will always find a way to try spoil a good thing," he said, adding that he personally oversees the steps taken for a good product.
Read Also: US-based Kenyan producer in 50 Cent spin-off, 'Power Book II: Ghost'
"There is talk that it's not a good product, well, just because Apple has a problem doesn't mean all other companies have it. This is a stylish, high quality, customised Kenyan product." He went on point a finger at local sceptics who are quick to purchase foreign paraphernalia at the expense of local businesses of the same quality. He also said strict measures are taken to control under-age users from accessing the vaporizers. "It's an e-commerce business. You place your order, the couriers are credible and upon delivery, you have to show proof of your ID. We are not carelessly making money, we prioritise on our supporters' health, and their legitimacy."