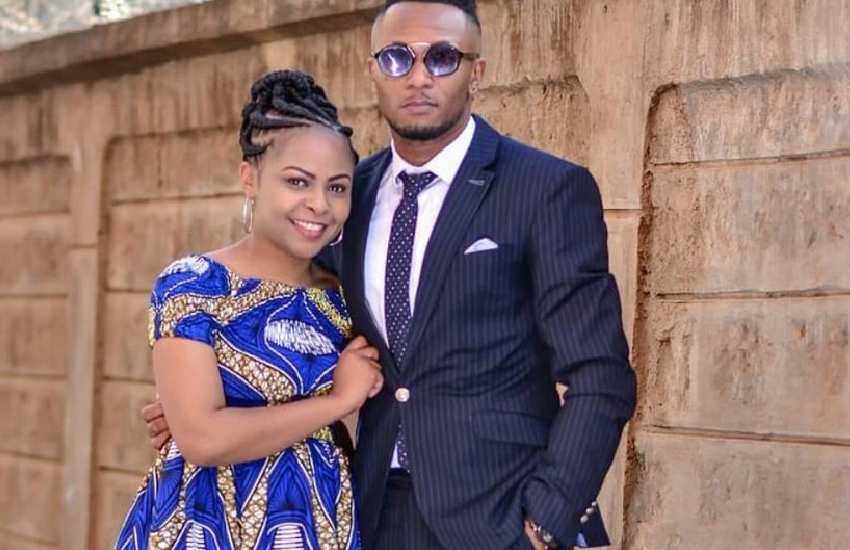 Popular celebrity couple Linet Munyali aka Size 8 and her husband Samuel Muraya better known as DJ Mo have been the talk of town for a few weeks now with many curious netizens wondering if all is okay in their marriage. In the latest episode of their reality show, Dine With Murayas, Size 8 opens up on some of her insecurities in marriage some of which DJ Mo considers to be too extreme and made her come off as a nag. The gospel singer admitted to calling her husband's phone severally when he steps out, not because she suspects he is up to no good, but because she lets 'paranoia and lack of trust' get the better of her.
Read Also: People made jokes when I got married to Dj Mo- Size 8
"The reason why I call him that much is because I have my own reasons. The truth is I have been doing all he is accusing me of. There are times when paranoia, lack of security and lack of trust hits me," said Size 8. According to the mother of two, the thought of a divorce drives her crazy and wouldn't want to go through it ever which explains her actions.
"I was not calling him to offend him. Sometimes my heart is not at peace. I love my husband and the thought of divorce is giving me sleepless nights and I do not want it in my house," she continued.
With Size 8 admitting her fault, DJ Mo wondered if other men go through the same thing his wife puts him through. The Cross Over show DJ went on to reveal that marriage was starting to become abit too cumbersome for him. "Do other men go through the same thing ama ni mimi tu? I was telling a friend of mine that marriage is starting to feel like a lot of work," said DJ Mo. It was first suspected that all was not well between the two after Size 8 revealed on their show that she and her husband had not been intimate for weeks.
Read Also: Trolls have never shaken our marriage - Size 8 opens up
Not too pleased by her openness on their private issues, DJ Mo dismissed Size 8's claims. "Na si unapenda kucomplain kuna vitu hata mtu hawezi ongea kwa TV sahii. Sasa mbona unaongea story ya dryspell kwa hii nyumba. Si issue ya kuandika kwa paper, unaniita tu at least we talk," said DJ Mo. Size 8 was later did an interview with Radio Maisha presenters Billy Miya and Mbaruk Mwalimu their Celebrity Hot Seat show and was asked whether her marriage was on the rocks.
"Things are okay. Very okay in fact we are just enjoying ourselves. Enjoyment," She responded. The couple was recently bashed by radio personality Kamene Goro after receiving complaints from her listeners that they are faking it for the public to see and yet had a lot going on behind closed doors. "You guys do not give us the reality of your life. Stop trying to come here and tell us that your life is real in those shows. There is no realness if you're not going to get burned. We know what you are showing us is not real," said Goro.
Related Topics