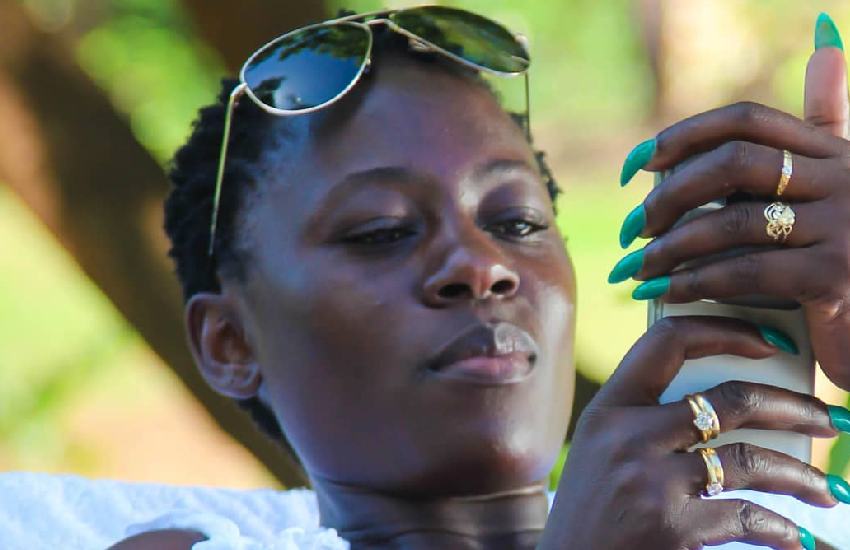 Hardly a month after popular Kenyan singer cum businesswoman Esther Akoth alias Akothee took to social media to lament at how heartbroken she was after her adopted son allegedly took advantage of her generosity and lied to her about his family, the Lotto crooner is not done, yet. Akothee is now accusing her kin of exploiting her goodwill. In a lengthy Instagram post, the mother of five explained that despite having her own life to live and businesses to run, she is the go-to person by her kin for everything. "I am still a mother and I will always be that mother, my heart betrays me all the time, from one corner to the other, I have a lot going on in my life, constantly, I'm left with family bills to clear, be it my mom, dad, grandparents, It's always about "bende usegochone akoth" (Have you given Akoth a call first?) Whatever it takes it's all me," shared Akothee.
Read Also:Singer Akothee heartbroken, says adopted son lied to her about his family
Akothee recalled when one of her aunts advised her to concentrate on saving for her children and not pleasing others but didn't heed to the counsel that, she noted, has come full circle. According to the singer, everything she did was never enough. She disclosed that her newly-found charity, The Akothee Foundation, was used to hurt her. "One time a friend of mine told me "Esther, all this money you spend on your family, please keep it for your children, they will need it later. That was aunty Judi, but I don't listen. When people wanted to own my life and jump onto my success, using Akothee foundation that is hardly a year old with no sponsors or donors as a way of hurting me! I had to put it on hold and concentrate on my life and my children! "It hurts when you do things innocently and people feel entitled The only way to protect yourself from users is to say "sorry I don't have " I have done more than enough for my family! I know some of them feel bad when they see me support people I don't know, but the truth is, I get fulfilled when I help those that are in need and expect nothing," she wrote.
Read Also: Exclusive - Akothee's sister, Cebbie, speaks a day after surprise engagement
The Akothee Safaris CEO went on to reveal that since she made the initiative to cater to her parents only, most of her other family members don't like her anymore. "Since I stopped dishing out money and attending to family problems apart from my parents & grandparents, I am hardly loved. My family have no idea of my wealth nor my whereabouts, even if I die today, they have no idea of whom is handling my will / Bill's. They are guests in my life. I respect and love my family very much and the only way to keep the relationship is to love them from afar since I have no option but to love them. I was in Karen hospital for 2 weeks. I didn't see any of my family members apart from my children, friends, my employees, fans and my insurance company. This is enough for an intelligent person to understand. Thanks for alerting me. Now I know my circle friends."