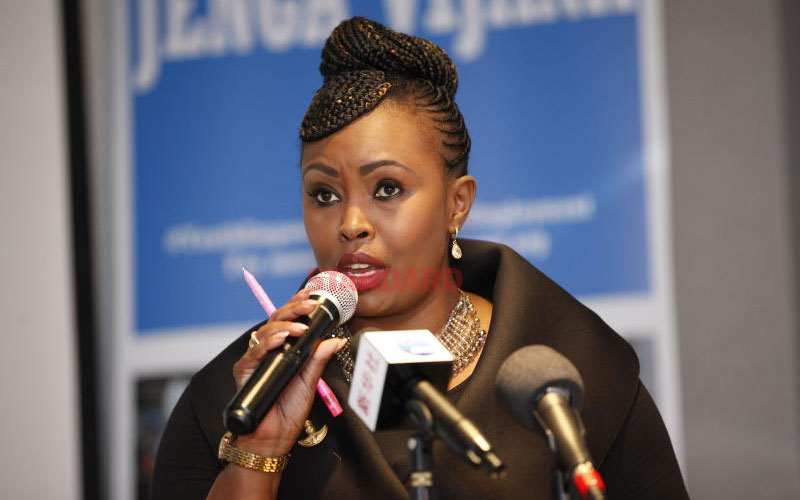 Outspoken media personality Caroline Mutoko has said the high COVID-19 mortality rate among Kenyan men is stemming from their behaviour and mentality. In a passionate appeal on her YouTube page, the veteran journalist urged men to be more cautious, adding that she'd previously been hesitant to speak out on the subject.
"It's been at the back of her mind for three weeks. Coronavirus is hospitalizing and killing more men than women. COVID-19 is taking our men not because it's predisposed to a chromosome, it's a mental and behavioural predisposition," said Mutoko.
In her argument, the mother of one said that not only do men have unhygienic behaviour but are also too stubborn to adhere to curfews and other measures meant to curb the spread of the virus.
"Wanaume hamwezi ambiwa, there's no telling you what to do because the very idea that a virus could come after you is impossible, till the virus comes for you...You hate water, somebody has to beg you to wash your hands. Because you are predisposed mentally and habitually to shy away from hygiene, corona is coming for you.
"What happened to Papa? It's a mental and behavioural thing," said the vlogger, referring to the recent passing of veteran actor Charles Bukeko alias Papa Shirandula from COVID-19. She also seemed to allude to the recent arrest of Nairobi Senator Johnson Sakaja for breaching curfew.
"You can't obey the curfew. You must be sitting in some stupid place with 12-20 other stupid people at 1 am and then giving cops attitude. Do you realize that every time you step out the door you carry the fate of every person you love in your hands? Why should your children grow up without a father?" she posed.
READ ALSO: How top civil servant hid Johnson Sakaja from the police
"Please take this disease seriously. Wash your hands, take your vitamin C and sanitize. If feeling unwell go to the hospital. Wear a mask and keep it on," she pleaded.
Trending
Mutoko soon became the trending topic on Twitter with some arguing that men are dying at a higher rate because they are mostly the breadwinners hence, are outdoors more often:
My sister @CarolineMutoko spoke the TRUTH.

Corona is killing more men than women. We must save our men and be better. She spoke for the boychild.

Let's do better. Meanwhile, share and engage Caroline Mutoko on her YouTube Channel https://t.co/URAREhUWeC — Robert Alai (@RobertAlai) July 21, 2020
Everyone is entitled to there own opinions as we all have different background and experiences. So attacking a fellow woman just for the sake of voicing your opinion is not cool. We all have brains and should use it to know what would work best for us.#carolinemutoko#aoko — Nancy K (@nancykmwiti) July 21, 2020
I think there are several reasons why most men are contracting the virus as compared to women apart from what Caroline Mutoko is saying
Men hustle more
Men go out there to provide for their families
Men are highly exposed thus making them be at a higher risk
It's all clear — Kerry ???????? (@kerubo_hillary) July 20, 2020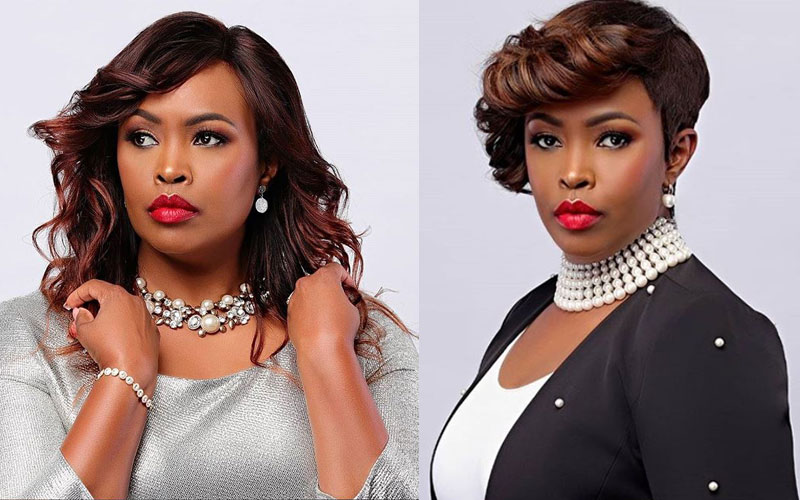 Did Caroline Mutoko just blame the death of Papa Shirandula to 'Men's Behavior?' or is it me who heard it wrong? ???? — BRAVIN YURI (@BravinYuri) July 21, 2020
Caroline mutoko may be right or wrong but I would never pick a personal fight with a fellow woman to please the other gender!We need to respect other people's opinions and what doesn't please you adress it with at most decorum! pic.twitter.com/1WL0zcJi2H — Casty micheni. (@Castymicheni254) July 21, 2020
Why more men?
Some researchers suspect the higher death toll among men could be a result of the virus being activated by hormones that play a role in male characteristics. Recent studies also described how many men hospitalised with Covid-19 are bald, adding fuel to the theory because baldness in men is associated with high levels of the hormones. Underlying health conditions such as hypertension, cardiovascular disease and chronic lung disease could also predispose one to severe COVID-19.