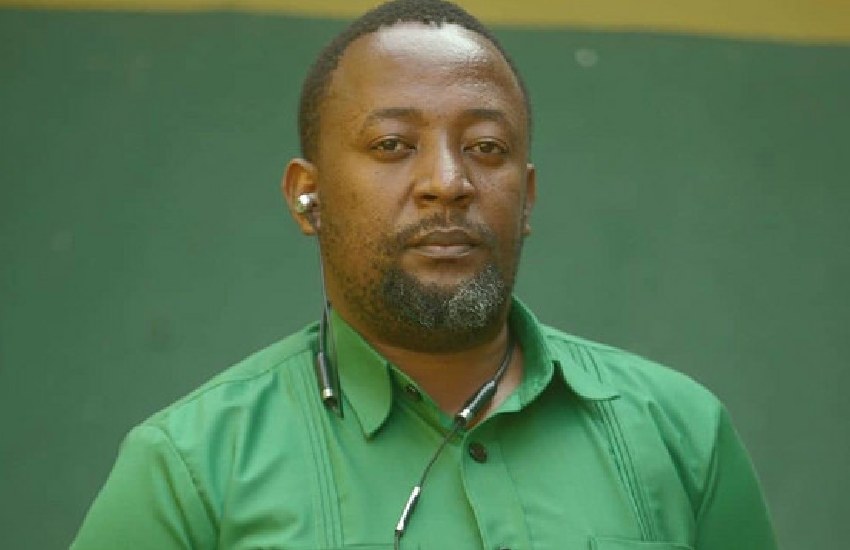 Diamond Platnumz's manager Babu Tale has declared interest in the Morogoro parliamentary seat ahead of Tanzania's general elections scheduled for October 2020. Born Hamisi Shaban Taletale, Babu Tale who is also a co-founder of Wasafi Classic Baby (WCB) Wasafi music label, picked nomination papers from the Chama Cha Mapinduzi's (CCM) offices in Morogoro, kicking off his journey to parliament.
Read Also: VIDEO - WCB manager Sallam Sk shoves Harmonize's hand at funeral
In his message to Babu Tale, Platnumz said that he believes in Tale's leadership skills and he is certain that he will do a good job for the Morogoro people and assured him of his full support as he ventures into politics. "I have no doubts with your leadership because I believe that if you managed to lead me, Wasafi and all other artists who came before us and they all did well, then Morogoro will be safe in your hands. Wasafi family and I are behind you to ensure that we support you to bring development in Morogoro together with President John Pombe Magufuli," wrote Platnumz.
Other WCB Members also took to social media to applaud Babu Tale. Taking the lead was Diamond's half-sister, Queen Darlin who vouched for Tale thanks to his hardworking nature. "Change in development needs someone who is serious and hardworking. Congratulations Babu Tale for picking your form to run for the parliamentary seat in order to bring equity and solve the people's problems," she wrote. Babu Tale's big move comes barely a month after he lost his wife Shamsa Tale alias Shammy who passed on after a short illness. News of Shammy's passing was made public by, among others, Platnumz mother, Sanura Kassim, who took to social media to condole with the WCB manager's family.
Read Also: Diamond Platnumz's manager Babu Tale in mourning, loses wife Shammy
"The wife and mother to the kids of WCB manager Babu Tale, Shammy, has passed away early this morning. We send our sincere condolences to the family and friends of Babu Tale during these trying times and we pray to God that He may give him strength," she wrote.  Zari Hassan also took to Instagram to express her sadness over the news. "It's hard to believe yet it's a fact. Just like that and you are gone. My heart bleeds for your kids Shammy but I know God still reigns. He will take care of them, only he can do the best. Rest in peace sister," she wrote.