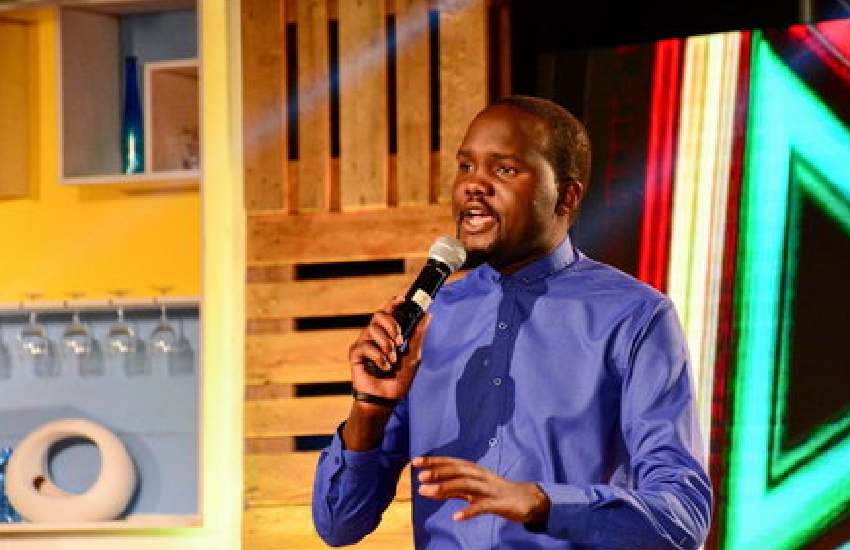 Former Churchill Show comedian Paul 'Wakimani' Ogutu has opened up about a suit initiated by the family of the late Emmanuel Makori popularly known as Ayeiya over the latter's demise in 2017 following a tragic accident along Magadi Road, near the Catholic University of East Africa. Confirming the reports that were first made public by comedienne Zainabu Zeddy during an interview with Kiss 100 presenter Jalang'o, Wakimani disclosed that he sank into depression after the accident that cut short the life of the fast-rising comedian famed for the Ayeiya Poa Poa catchphrase who was on his way home to Rongai from a Churchill Show recording in the company of his wife. Wakimani was behind the wheel that fateful night.
"What Zeddy said about in that show is very true. I'm at a point in my life where I am trying to bring myself up," he said. According to Wakimani, he was shocked when he learned of the suit soon after Ayeiya's burial. "After the accident, we buried Ayeiya and I thought everyone understood that it was an accident. However, after a week or two, Ayeiya's wife contacted me and told me that she had a letter addressed to me," he added.  In the letter, Wakimani was accused of being responsible for the late comic's death and instructed to pay Sh21 million. "I met her the following day and she served me with a court order indicating that I am supposed to pay Sh21 million for killing her husband," said the comedian. According to the letter, a calculation was drafted that concluded that Ayeiya was earning Ksh300,000 every month and would have retired at the age of 55.
Read Also: Death robbed me of my mentor - Njoro speaks on losing Ayeiya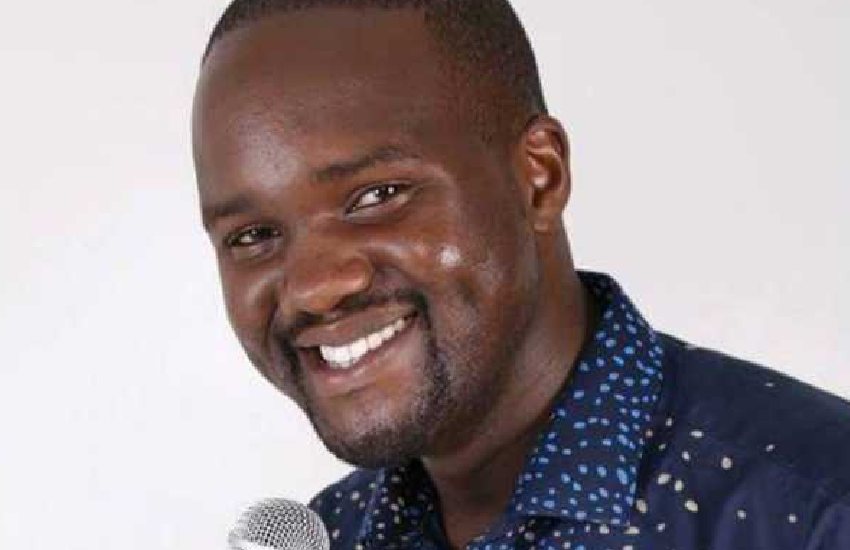 "He was 31 when he died and so they did the calculation for the remaining years. They also said I would pay for the damages," Wakimani explained. Not revealing details of the ongoing court case, Wakimani disclosed that since he received the news, he went silent and has been battling depression. "I don't want my fans to see me as a person who can sacrifice a friend. Since then, I have fallen out but I hope I will be okay," he noted. However, he remains optimistic and chooses to fight on. I'm at a point I'm trying to pick myself up. I'm not the kind of person who gives up easily. My hands were burnt and I could have died but God has been there for me," he said.
Read Also: We still love you, says Daniel 'Churchill' Ndambuki in tribute to Ayeiya
Eulogizing his passing at the time, comedian Vincent Mwasia alias Chipukeezy credited Ayeiya for helping him create his signature line 'Itakuaje Ishakua.' "He taught me how to structure my comedy skits and put them in one story. He used to say 'Ayeyia, poa poa' and told me that I needed to have a signature that people will always remember me with and together we created Itakuaje Ishakua. I will miss you man and am happy to have worked and known you," said Chipukeezy in his tribute.