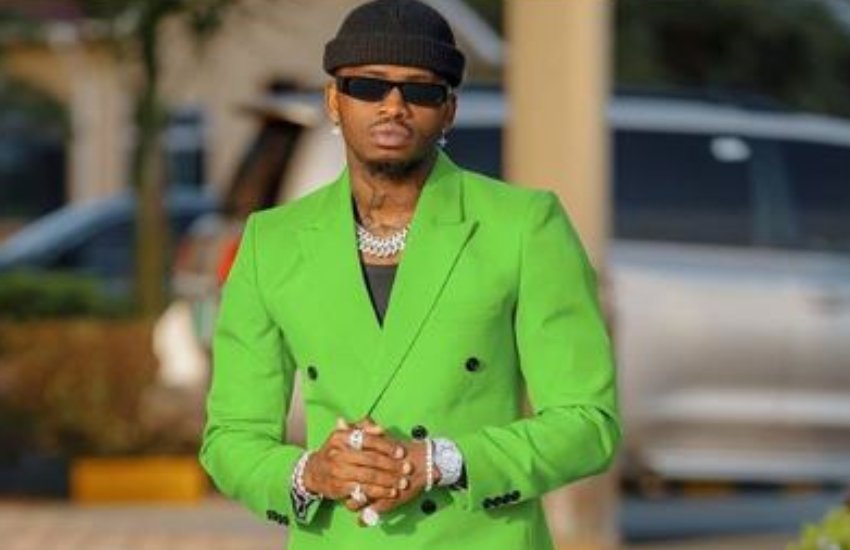 Tanzanian singer Diamond Platnumz has urged his compatriots in the arts and entertainment industry to step up to the plate and protect what he said is the country's top spot as Africa's live performance hub.
Speaking at a presser on the highly anticipated debut of fast-rising songbird Zuhura Kopa alias Zuchu, Platnumz said that all eyes were on Tanzania and that it must prove its salt on July 18, 2020, when the daughter to legendary Taarab crooner Khadija Kopa takes to the stage at Mlimani City Hall, Dar es Salaam.
Read Also: Diamond Platnumz first East African artist to clock 100 million views in one song
According to the Wasafi Classic Baby (WCB) magnate, the mantle has passed from Nigeria's top acts such as the now-defunct P-Square powerhouse of twins Paul and Peter Okoye, and is now on Bongo Flava's lap; a huge nod for the burgeoning East African industry that, he added, should not be taken lightly.
"To us (WCB), it will be her first performance. But, of course, when you talk about performances and ask as to who is the lead in Africa, Tanzania is top. In the past, there was P-Square; it is true they ruled performances but, as of now, the first respect when it comes to performances comes to Tanzania. To that effect, we must defend that title on Zuchu's night. I will be there.
"While she will speak on what to expect from her on that show, as his brother, I will ensure that the performance lives to its true billing so she can uplift other female entertainers, proof that when women are empowered they can deliver and quash notions that men can only top the charts," said the singer.
Platnumz went on to reveal that tickets to the show where Zuchu is set to release her debut I am Zuchu EP, will go for TSh50,000 (regular), TSh100,000 (VIP) while VVIP tables will attract TSh1,000,000, TSh3,000,000 and TSh5,000,000.
Read Also: Magufuli pleased to see rivals Diamond, Ali Kiba sitting together
Zuchu was signed to WCB early in the year as the label's second-female singer after his half-sister Queen Darleen. Commenting on meeting President John Pombe Magufuli at a Chama Cha Mapinduzi function in Dodoma, Zuchu hailed her journey to the top via her Instagram account saying that it was a dream come true.
"Patience pays, my mother always told me, the results of which I now reap. Today, the president, John Pombe Magufuli, knows me. I thank God for a president who loves truly and adores everybody. Dreams do come true, this I now believe. I hope this motivates women who are lost at how they will break out. Let this be a testament to hard work – your day is coming. If I would have been told this was to happen three months ago, I wouldn't have believed… This is unforgettable."