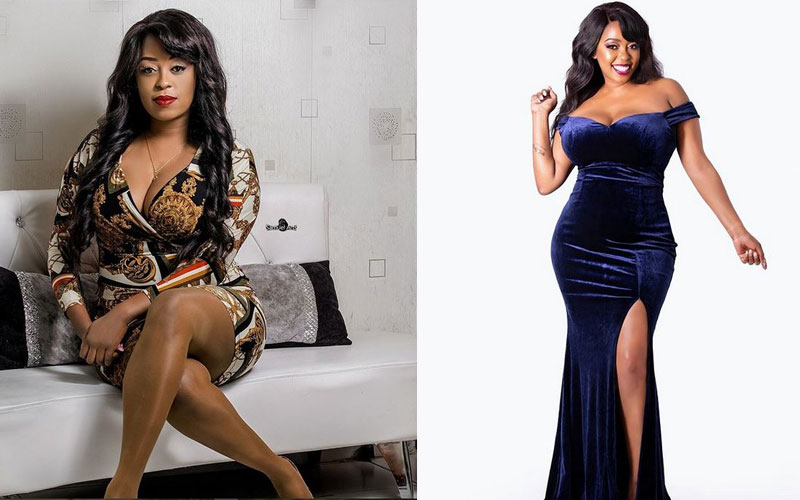 Popular news anchor Lilian Muli has opened up about her current predicament. According to the Citizen TV journalist, she is deeply disturbed by actions of a woman who she claims has been stalking her for a while. While threatening to expose the said woman, the mother of two claimed that the woman had traced her for a second time to an establishment where she had gone to eat.
"Hello, Instafam. I would like to get your opinion on something. I am seeking the opinion of a public court. Last week I told you guys about someone that took a video of my car while I was having a meal at one of my favourite restaurants and then proceeded to send it to someone close to me. She was alluding to the fact that I was doing something wrong. I am still trying to figure out whether it is wrong to eat," she shared.
According to her, the stalker followed her yet again and started taking images and videos of her car and sent them to her friend.
"Yesterday the same woman happened to spot my car again, took a video and sent it to the very same person again. Still with malicious intent," she posted.
READ ALSO: I drank a lot after divorce - Lilian Muli speaks on 'insulting' waiter
Lilian further explained that while it was every persons' right to use their phone as they pleased, she felt the stalker was infringing on her privacy.
"Isn't this criminal? I would also like to expose the person here because this is the second time, they are doing this and I am extremely offended. I also would not like this person to continue doing this to innocent people. Share your thoughts. Should I escalate this to the police? I am seriously very disturbed," she said.
Speaking to Word Is, Lilian confirmed that the stalker is female and intends to malign her name and character.
"Possibly to hurt me I don't know, but someone can't make it their business every time they find me somewhere. It is creepy and unacceptable. If anything were to happen to me, this would be the first suspect." Even though she has already reported the matter to the police, Lilian revealed that it has affected her and she doesn't feel safe at all.
"I keep my circle small because I keep the company of people, I feel safe around. That, therefore, gives nobody the right to stalk me because they literally know nothing about my life and I would assume they are harmful if they repeatedly infringe on my personal space in this way," she added.
READ ALSO: Stop this nonsense! Fuming Lilian Muli blasts Kenyan bloggers
On July 7, Muli shared a post that seemed to be directed to the person she claims is stalking her.
"There is no rest for the wicked. I am passing this message to you who took a photo of my car and tried to use it for your pathetic malicious gain. You failed miserably. Again, I am repeating. There is no rest for the wicked! You will know no peace as long as you go around doing evil. You have been warned," she wrote.