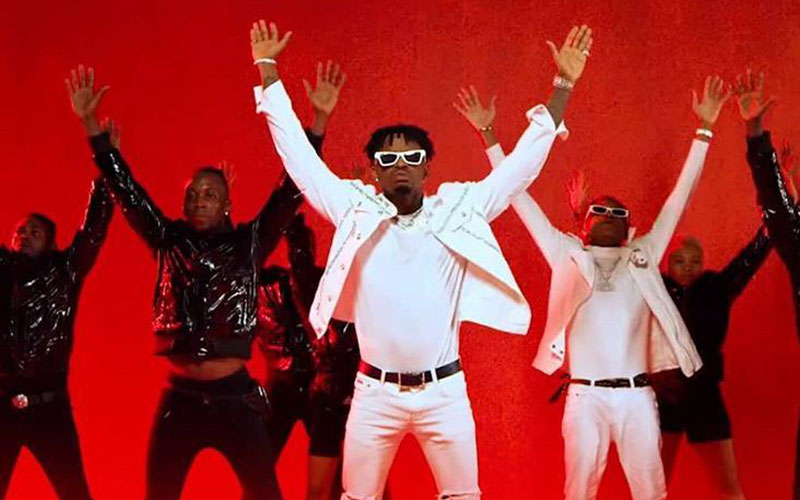 Celebrated Tanzanian artist Nasibu Abdul alias Diamond Platnumz has made history after "Yope Remix" featuring Congo's Innoss'B became the first song in East Africa to clock 100 million views. Yope Remix, that was officially uploaded on Diamond's YouTube channel on Sep 7, 2019, garnered over 100 million views in just 10 months setting a new record across East Africa.
"New YouTube record in Tanzania and East Africa. Yope Remix is the first video to get 100 million views on YouTube in less than 10 months after its release date September 7, 2019. It is directed by Director Kenny and Zoom extra," read a statement on WCB's Instagram.
READ ALSO: Globally, Kenya drove most views for Diamond, says YouTube trends manager
WCB further thanked everyone who contributed to the success of the video.
"We thank everyone and the media for the support. Next hit on the way. It started as a dream and finally, it has come to pass."
The milestone comes barely a month after Diamond was recognised by Billboard as the first artist in sub-Saharan Africa to clock more than 1 billion views on his YouTube Channel.
According to Kevin Meenan, YouTube music trends manager, most YouTube views for the Bongo star came from Kenya, followed by his home country Tanzania and the United States for the measurement period of May 1, 2019, to May 1, 2020. Meenan said he was particularly struck by the innovative approach that Platnumz takes with his YouTube channel- an entrepreneurial strategy that includes an FM station, full-service management, recording, publishing and entertainment company - Wasafi Classic Baby, which represents Rayvanny among other top music acts.
READ ALSO: Diamond Platnumz makes mother proud, hits 1 billion views
"Platnumz has amassed a mind-blowing 3.6 million subscribers and 980 million views on his channel, about 80% of them from outside of Tanzania. For the measurement period of May 1, 2019, to May 1, 2020, globally, Kenya, drove the most views for Platnumz, followed by Tanzania and the United States," said Meenan.
Over the weekend, Diamond excited his fans after he was spotted peacefully seated beside his rivals Ali Kiba and Harmonize during a lunch hosted by President John Magufuli.
"It makes me so happy to see Ali Kiba sitting next to Diamond Platnumz. It shows you how powerful our political party is. When you see Harmonize praising Diamond in public despite their differences, this the kind of patriotism I want," Magufuli said.