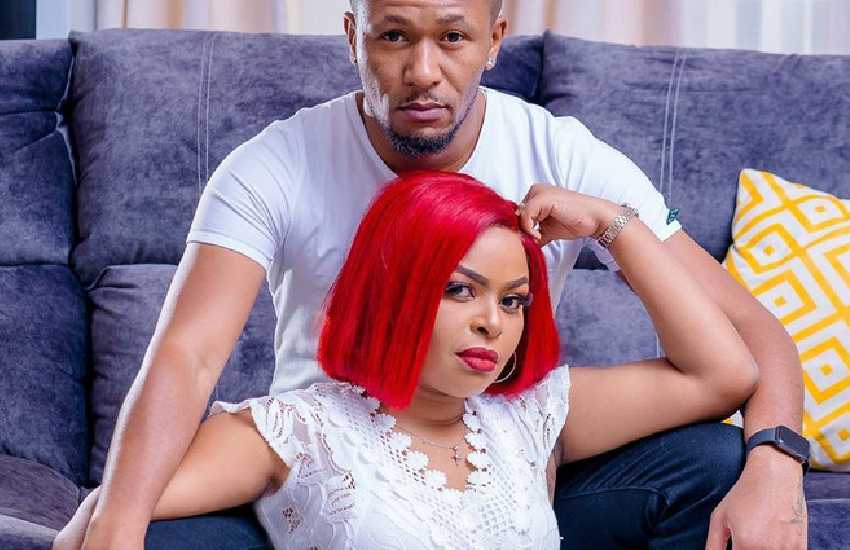 Celebrated gospel singer Linet Munyali aka Size 8 has shared her near-death labour experience as she thanked God for His faithfulness throughout her problematic pregnancy.
Opening up more on their son's room makeover video, Size 8 recalled the difficult pregnancy saying her son's birth was an answered prayer.
"It's been a journey. I thought my boy Muraya Jr would never make it out of the ICU... This kid is so blessed...He is an answered prayer. What makes it even more emotional is that it wasn't easy. We almost lost him.
"I almost died; I was put under oxygen and given magnesium. I was twitching like someone who has epilepsy - my pressure was high. When I get into this room now, I just see how God is faithful," she said.
Read Also: I was so angry - Size 8 reveals pain of miscarriage
Appreciating Little cribs for the makeover, Size and her husband DJ Mo, thanked them for making the transformation special for their son revealing that his room was now their best place in the house.
"So for us, Little Cribs, you've given us a gift to wipe our tears. This is my best place in the house because it means a lot. That child has gone through so much.
"His birth was so dramatic, I don't even want to get so much into it because I'll cry," said the Afadhali Yesu hitmaker.
Read Also: Trolls have never shaken our marriage - Size 8 opens up
God's miracle
In November 2019, the Mateke crooner and her husband DJ Mo welcomed their son, Muraya Junior, much earlier than they had anticipated due to complications that put both the mother and the baby's life in danger.
Size 8 was wheeled into theatre for an emergency C-section and from where their son was taken to ICU.
"At around 3 o'clock, the fetus heart rate went high again, past 170. There was an emergence in the room making sure the heartbeat goes back to normal. The next day Dr Thuo came with his wife and they were trying to buy more time, because the scan we had was saying it was 34 weeks 4 days. So when they tested the heart rate ya mtoi was so high and they couldn't buy more time. So they decided that we have to go to the theatre because I was already at RFH so they decided I get ready for a C-section," she narrated.
Read Also: Size 8, Masterpiece spark controversy with 'Niko High bila Ndom'
The singer shared a video of their time in the hospital praying on God for a miracle for their son.
"This was just last year after the surgery God was bringing my little Muraya Junior to the world we were praying!! Muraya Junior was rushed to the ICU," she wrote.