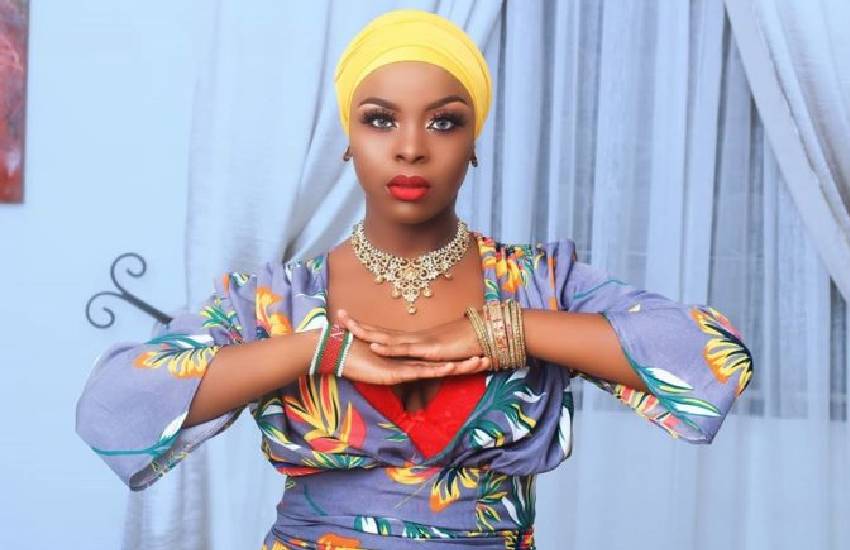 Self-styled Wasafi Classic Baby (WCB) First Lady Mwanajuma Abdul Juma better known as Queen Darleen has denied claims that she and her co-wife, Sabra, are not seeing eye to eye.
Speaking to Ijumaa newspaper, the expectant singer who is married to Tanzanian tycoon Isihaka Mtoro rubbished the allegations stating that she has never been in a confrontation with Sabra.
Darleen explained that as tradition, she is expected to respect Sabra as Isihaka's first wife adding that since her arrival as a second wife, she has in no way fallen out with her.
"Siwezi hata siku moja kumpiga vijembe yule dada, ninamheshimu mno. Kwanza amenikosea nini? Mimi nimemkuta na ni mke mkubwa, lazima nimpe heshima yake," she said.
Debunking her social media post that brought about the reports of conflict simmering between her and Sabra, Darleen stated that the post was not referring to the co-wife.
Read Also: Wataachana tu - Was Tanasha and Diamond Platnumz's relationship doomed?
The Kijuso crooner explained that she is human and, as such, anyone can get on her nerves and when she makes posts, netizens should refrain from automatically drawing assumptions.
"Unajua kuna wakati watu wanashindwa kuelewa labda kuna mtu mwingine amenikwaza wa tofauti kabisa, ukiweka tu jambo lako kwenye akaunti yako, wanaanza kuchamba kwamba ninamsema mke mwenzangu. Jamani mimi siyo wa hivyo hata kidogo na wala sina uswahili huo. Yule ni mwanamke kama mimi, kwa nini nimfanyie visa?" posed Darleen.
The singer wedded Mtoro in a secret traditional wedding ceremony sometime last year. Darleen and her husband are said to have dated for well over a year.
"Ni kweli nimeolewa na nashukuru mwenyezi mungu amenijalia. Ndoa sio lazima uweke mitandaoni ndo ionekane umeolewa, ndoa zilianza hata kabla ya mitandao kwa hiyo nimefanya mimi na mume wangu, pamoja na familia yangu kwa hiyo haina haja kuthihirishia umma kuwa nimeolewa.
"Nimekuwa na mwanaume wangu toka mwaka jana. Ni kweli mimi ni bibi wa pili na sasa hivi ni halali wangu. Kusema kweli harusi imekuwa ya kushitukiza vile lakini mambo yamekuwa vizuri," said Darleen.
Not too long after the Tanzanian beauty was forced to fight off women on social media she claimed were sending her husband nudes. According to the singer, ever since she made her relationship public, numerous women have flooded his social media account.
Read Also: Live life to the fullest, Diamond urges his mother Sandra
"When I started posting my husband on social media, people started 'DMing him'. So my advice is, if you have to inbox him, please stop sending nude photos. I go through his DM and I reply them," she said.