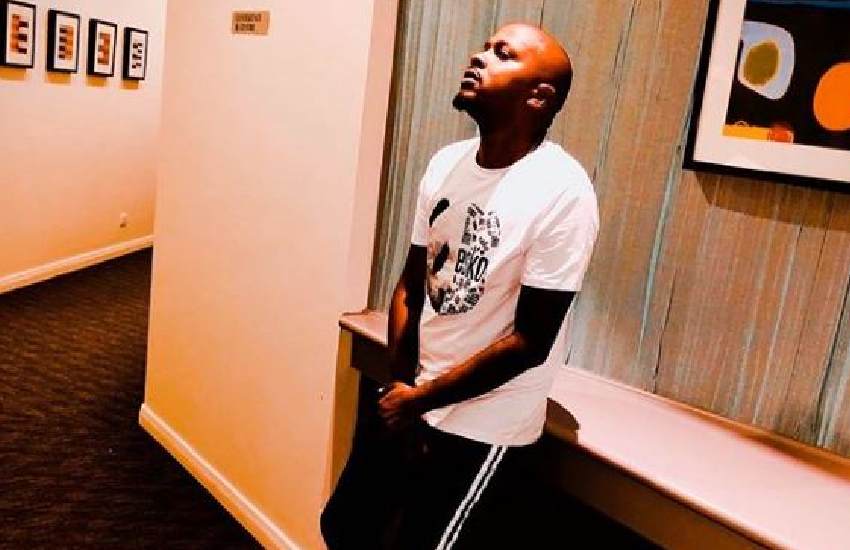 Months after being stuck in Kericho with his family, DJ Crème de la Crème has finally decided to move them and settle there for good, the turn-tablist, who's switched to offering a helping hand, not on the turntables but at his father's veterinary shop, revealed.
"I grew up in Kericho, so when I was locked from the capital six months ago, I saw an investment opportunity and my family too wanted to move from the city's pollution to a greener and less noisy place," he told Pulse.
Read Also: Size 8 and DJ Creme de la Creme among the celebrities earning millions
He further confirmed that he's working with the county government as he launches a water company, before sharing a video of his family moving into their new home.
Questlove reacts to Okayplayer/OkayAfrica CEO and publisher exit
Over the past few days, several former and current Okayplayer and OkayAfrica employees came forward on social media with their horrible experiences in both newsrooms.
Seven black women synthesised these anecdotes in a letter tweeted out and called for CEO and publisher Abiola Oke's removal due to "lack of support and resources, below-market salaries, inadequate leadership, targeting and sabotage, slander, verbal abuse, inappropriate behaviour, gaslighting, lack of empathy, manipulation, rationalising poor or unethical conduct and wrongful termination" and, most recently publicised sexual harassment they endured.
Read Also: Fena steals the show with Monday Blues Concert, amplifies her star power
Questlove, who co-founded Okayplayer in 1987 before it became an indie music news site, addressed the resignation, writing on Instagram, "This was long overdue," while sharing Okayplayer and OkayAfrica's joint statement that addressed the severity of the allegations and listing the first steps taken.