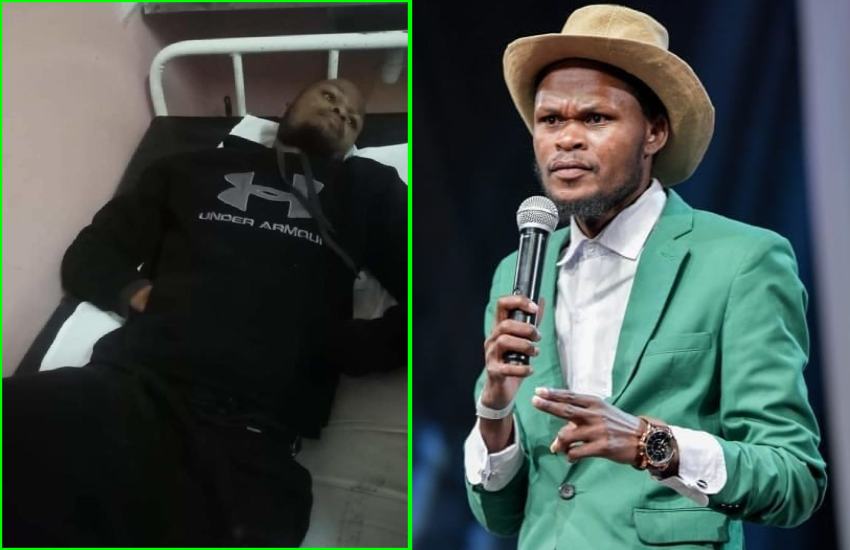 Comedian Ben Onyango, popularly known as Othuol Othuol was hospitalised after a public outcry under the hashtag #KNHAttendOthuolOthuol
The Churchill Showcomedian is said to have spent the night in the cold, queuing, which prompted his friend, Laugh Industry's Ken Waudo, to go on his Facebook page and plead with Kenyatta National Hospital (KNH) to attend to him.
"Othuol fainted in his house at around 4am and was rushed to Kitengela Hospital. They immediately attended to him and referred him to KNH to see a specialist. At that time his arms and legs were not moving at all. Come morning we were shocked to hear he was still in line," Waudo told Pulse on phone.
Read Also:Comedian Othuol Othuol opens up on his struggle with Tuberculosis
Waudo says he suspects it was the hashtag that prompted the rush because minutes after posting, he got calls from doctors and nurses at KNH concerned for Othuol who was admitted soon after.
Othuol, despite not being allowed to have visitors because of Covid-19, is stable and was awaiting an MRI scan to determine his diagnosis.
The comedian was diagnosed with TB in 2019 but made a full recovery, even returning to the Churchill Show in March this year. News of his deteriorating health condition has sparked speculation on whether it is linked to his troubled past.
Read Also: Comedian Lijodi Kokoto narrates his struggle with depression and alcoholism
Cases of patients callously and needlessly dying while waiting for medical attention at KNH are very common, the most recent being celebrated Kenyan writer, Ken Walibora.