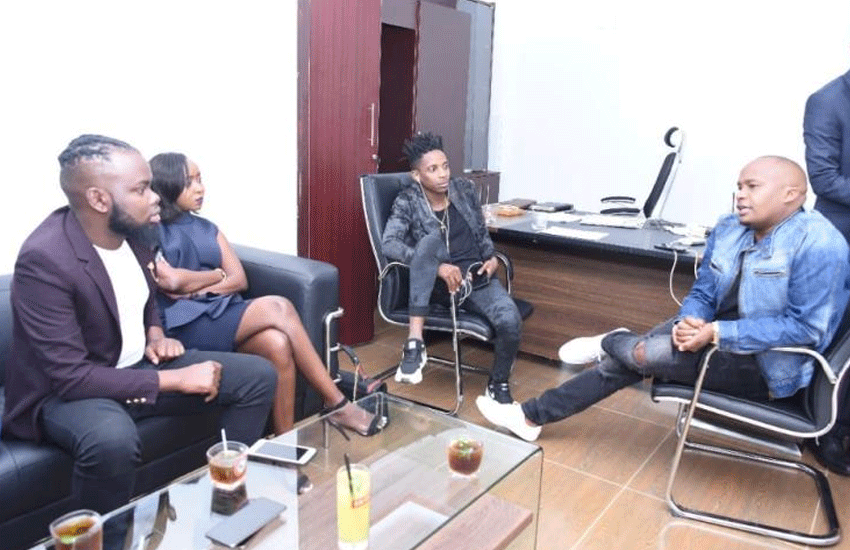 After setting the Internet ablaze a few weeks ago with pictures of an idyllic holiday followed by confirmation that they had a child together, comedian Eric Omondi and TV personality Jacque Maribe once again found themselves at an event together.
The pair played it cool despite roaming paparazzi at the Miss White Spa and Hair studio launch where the comedian was MC and Jacque one of the few invited guests.
At some point they sat next to each other listening to Starehe MP and musician, Jaguar and acted as if they had never been closer.
The high-end beauty spot based at Wood Avenue Tower, was officially opened last weekend with a guest list that included diplomats, politicians and a handful of celebrities, with the flashy televangelist Rev Natasha causing a stir when she came in with a retinue of bodyguards.
Sanaa Theatre Awards nominees unveiled
The sixth edition of the annual Sanaa Theatre awards will go down on Tuesday, December 17, at the Kenya National Theatre.
Lined up for the Best Actor are Ian Mbugua for Breath Li going head on with Bilal Mwaura for Impervious, while Best Actress nominees include Alison Nyawira from Lwanda Rockman, Sheila Munyiva for her portrayal in Sarafina and Nice Githinji with The Dying Need No Shoes.
The nominees for best director are Nick Ndede Breath II Mbeki Mwalimu in Impervious and Mugambi Nthingi in Too Early for Birds.