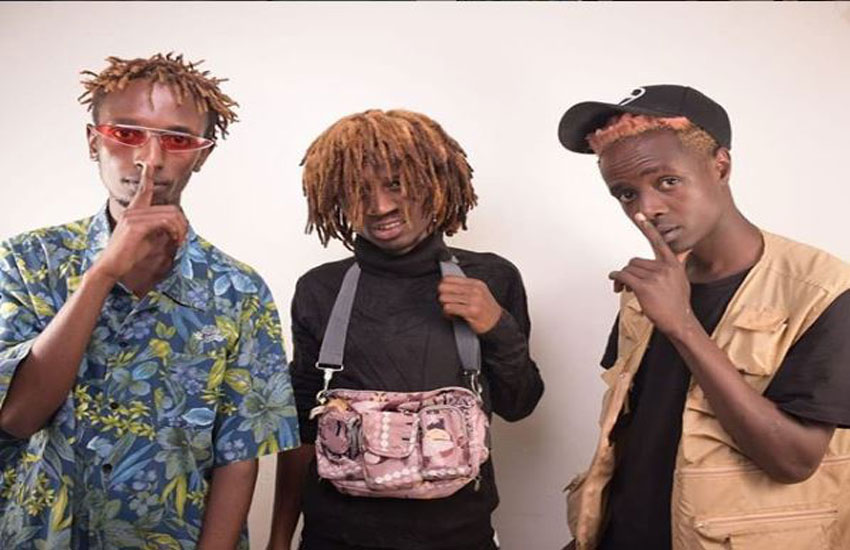 Watching their popular music videos such as Rieng, Nirombosee and Mavitu (featuring DJ Slim B) among others, one could easily dismiss them as part of a rebellious streak in a generation devoid of good morals.
There are young girls all over them twerking with sexual intent, the boys grab them and switch into action. They get gyrate like their lives depend on it.
The lyrics also have an element of vulgarity. It is all about the reality on the ground, they say, remaining adamant that they have nothing to apologise for.
This is Boondocks Gang, the new freshmen threatening the status quo in Kenyan showbiz.
"We promote neither drugs nor sex. We just reflect what happens deep in our societies and so far it has not affected us since it's actually good content. If we will change our content or not, only time will tell," they say.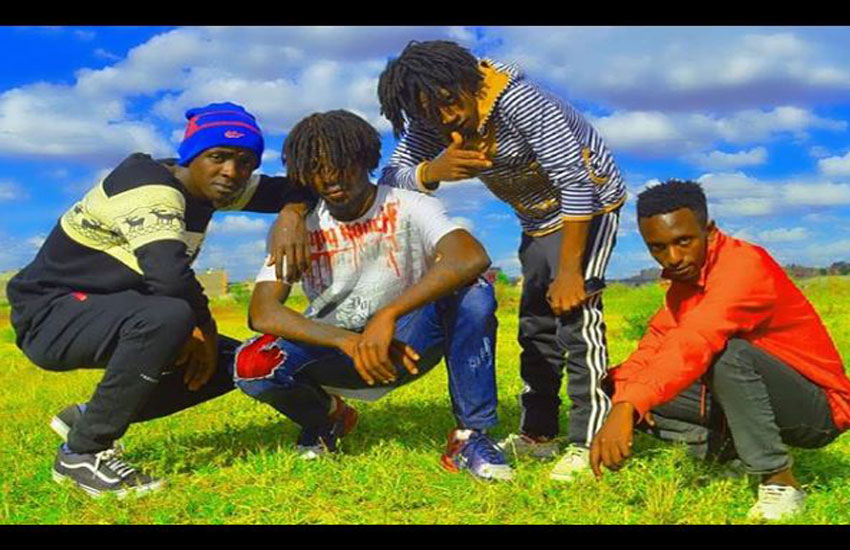 The Boondocks Gang unit is composed of Bobby aka Ex-Ray, Frank aka Odi wa Murang'a and Edward aka Maddox, three ambitious rappers whose club-bangers such as Mathogothanio, Mboko Haram and Rieng Remix have become the craze among Pulsers.
"Rieng Remix was the main project that propelled us into the limelight, and we give a major shout-out to Kristoff, Vdj Jones and Rankadda for the opportunity," says Ex-Ray.
"But our journey actually started during a drama project when I met with Maddox and later we joined hands with Odi wa Murang'a since our chemistry was in-sync, and from then we started singing. Back then we were doing gospel music but later we realised that we were well-versed with the Gengetone sound and message. That is when we jumped ship. The gospel music industry was full of hypocrisy and couldn't work since we wanted to be real and reflect it in our music and that's how we settled on Gengetone," Ex-Ray explains.
"We officially formed the group last year and since we were all doing different genres we decided to bring them together and make a new wave. We do street music, which nowadays actually sells and people are supportive. But in as much as we try to school these whack-jobs we still appreciate the old artistes but again, honestly speaking, their time is up," adds Maddox.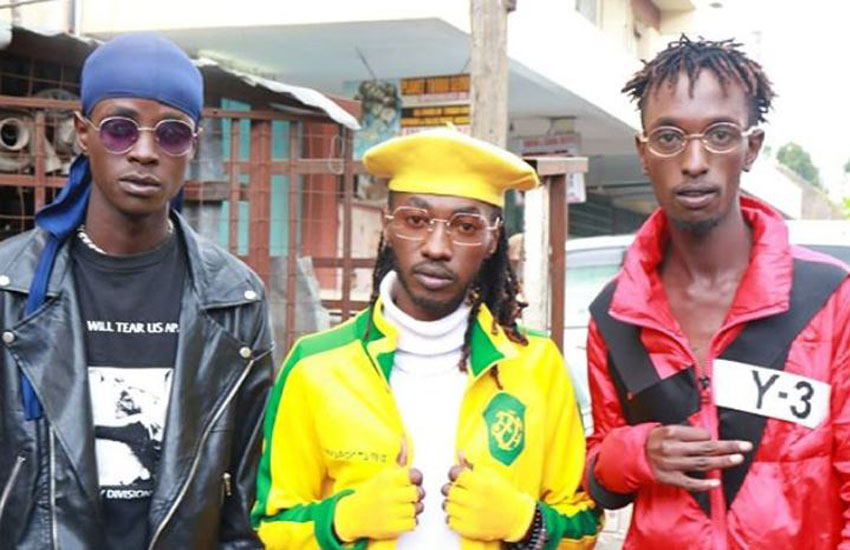 A week ago the Boondocks Gang officially inked a new deal with Black Market Records. The contract was for a good pile of money on the table. The seal of the contract did not involve a lawyer's signature but the group members for the three artistes and the CEO of Black Market Records.
"Our biggest aim for being signed up was for them, Black Market Records, to help us spread our wings far and above and for us this has been our best move so far," says Ex-Ray.
Black Market Records, an upcoming music label in Africa with headquarters in Sacramento, California, USA, received backlash from Rapper Kyki who claimed that the record label was out to fleece artistes.
Boondocks have refuted the claims and said that they don't even quite know who she is and that they are extremely comfortable with the deal. Black Market is led by an African-American named Cedric Singleton.
The young stars, who seemingly sent the old stars into early retirement by taking over the streets and the ghetto fans - the highest consumers of Gengetone music, are currently working on new tracks under the label.
They are all 'balling' in a small space but with time they will prove their mettle and rule the nest. They say they have no bad blood with anyone in the industry and they would very much appreciate working with Khaligraph Jones, Sauti Sol and Nyashinski.