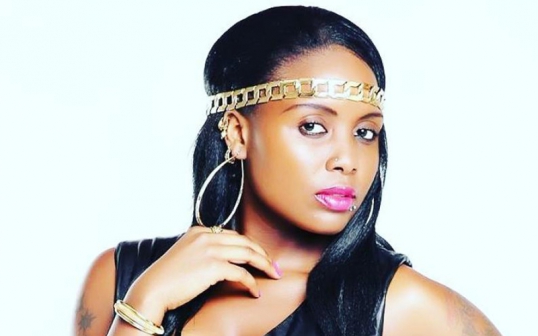 Hours after shooting her new video early this week, female rapper Kush Tracey was involved in a road accident that left her car totally wrecked. The rapper is now thanking God as she recuperates at home after surviving the shocking crash that left her with a few bruises after the car rolled before resting on its roof.
"Everything happened so fast and the next thing I was seeing was my car lying on its roof and my body hanging on there. The thing is that I hit a huge stone on the road and could no longer control the car. Thank God I had buckled," the singer told Pulse.
"Lucky enough, somebody recognised me and shifty came to my aid. He helped me out of the wreckage and after I was offered first aid with medics confirming I was well, I was driven home," she said. "I must have been fatigued as I had been out in the field with my crew shooting my new video."