Mourning showbiz brothers Madtraxx and DJ Stylez hit Space Lounge on Ngong' Road, Nairobi at 6am, Sunday and consoled each other around friends still trying to come in terms with the loss of their sister.
Looking physically drained and emotional, Madtraxx told Pulse that he was still in deep sorrow over the loss of the sister Dr Njeri Muigai who passed on after an incidence while eight months pregnant.
"You have never seen me hanging out with my brother (Stylez). We hardly do that and so this tells you a lot. We are still mourning our sister," Madtraxx said. The two were joined by friends at the rather busy joint where they were generous, treating their fans to drinks. The party went on until 9am when the two left in the company of unidentified friends.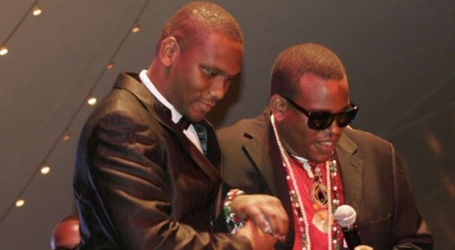 Meanwhile, a trouble shooter who wanted to draw another reveller to a fight was taken away during the early morning party, also attended by a son of a prominent politician.
Club bouncers put a human ring around the celebrities in the club before carrying the troublemaker away.