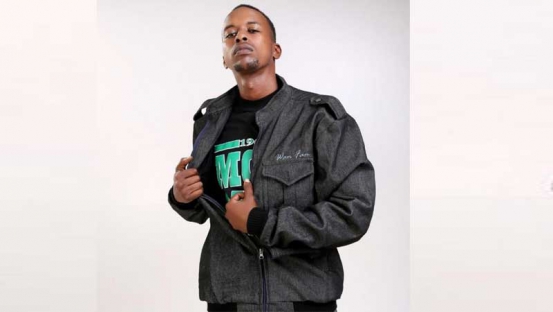 Just after making a comeback bid with a collabo last year with Khaligraph, one of Kenyan's finest pioneer rappers Kantai seems to have sunk back into alcoholism.
The rapper who lives in a flat in South B shopping centre has his career threatened by cheap drinks, Pulse can reveal.
A few weeks ago, we caught Kantai intoxicated and lying on the road side in a South B street with passers-by sympathising with his pitiful state.
"Do you know me? Do you know who I am?" he questioned us, before mumbling incoherently.
The previous day, he had tried to sell his bedsheets to one of his neighbours at Sh100.
The neighbour instead offered to buy him breakfast but Kantai asked to be bought for liquor.
It is out of this sorry state that one of his relatives came for him days ago as his family planned to rescue him from alcoholism and probably take him to rehab.