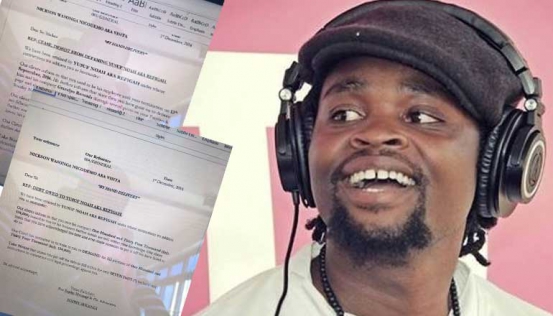 After parting ways in unclear circumstances three months ago, it seems the fallout between Visita and Grandpa Records will not let up any time soon.
According to two demand letters, copies of which are in our possession, the record label has threatened to sue the veteran producer over an alleged debt of Sh134,000.
The second demand letter is for Visita to cease and desist from making statements regarding the record label and its creative director, Refigah.
According to one of the letters, Visita was an employee of Grandpa Records until he was terminated on September 13.
There have been several rumours as to whether Visita was fired, or he just left to venture out on his own.
Both Refigah and Visita have always avoided talking about the issue, refusing to either deny or confirm the rumours.