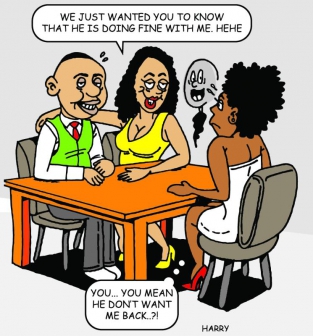 After a bitter split with my boyfriend, I worked so hard to become successful and to get myself a guy who looked hotter than him.
One year down the lane, he started calling me and asking me out for coffee, claiming that he had something important to share. I was so convinced that he wanted me back so I kept on playing hard to get.
After numerous cancellations and postponements, I finally gave in. On the particular day, I asked my girlfriend to accompany me for the date, looking all hot.
I wanted her to see my ex beg me to get back with him. But when we got there, I got this rude welcome! It was my ex with his new girlfriend, a very hot chic who told me the only reason my ex wanted to meet me was for him to introduce me to her and confirm that he was doing just fine.
I have never been so embarrassed.
-Maggie