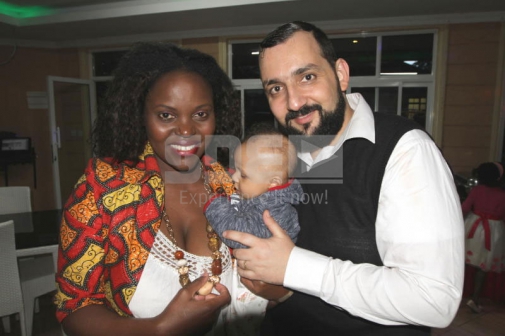 First it was Sarah Hassan aka Tanya, the gorgeous Tahidi High actress relocating to the USA with her fiancé. That was early this year. Now the industry is about experience another major blow as Lizz Njagah and her husband Alex Konstantaras relocate to Greece, for good.
"We want our son to go study there and as well have a chance to learn our language," Alex told Pulse, adding that it was purely out of personal reasons that the couple decided to move.
The couple has been behind a number of local productions among them House of Lungula, a sexy comedy that sold out in movie outlets after it was released in 2014.
In May, yet another Kenyan celebrity rapper Abbas Kubaff left the country together with his wife citing high living standards and unpromising showbiz arena in Nairobi.