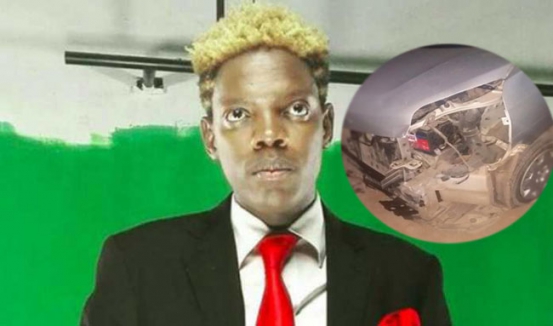 Comedian Fred Omondi was on Monday night involved in a road accident along Nairobi's Parklands just after the Klub House turn as he drove from Kempinski.
Although part of his vehicle was badly damaged, Fred escaped without any injuries at the time and called his brother Eric Omondi to inform him of the accident but assured him that he was fine. According to Eric, efforts to have his brother visit the hospital were in vain as he insisted he was fine and went home directly.
However, it was not until Wednesday morning that Fred called his brother to inform him that he was experiencing slight pain in his left leg and was on his way to the hospital to undergo a number of X-rays to determine the level of injury.